New Jersey Auto Transport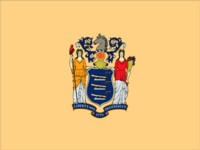 So, you're looking for auto transport companies in the Garden State. Not exactly a garden party finding one, is it? Fortunately, there is an easy way to tell if a car relocation company will really deliver the goods, from competitive pricing to superior service. Simply hire Nationwide Auto Transport.
A "Shore Thing" in Auto Transport Companies
Whether you need to move the family van to Jersey City, transport a motorcycle to Newark or ship a boat to the Jersey Shore, Nationwide Auto Transport is the dependable, affordable choice in New Jersey vehicle shipping.
Size up your savings with a FREE CAR RELOCATION QUOTE. Compare our rates with the fees you'll pay to other auto transport companies. Contrast our reasonable costs for full-service auto shipping with the cost of driving the car yourself (after you tally the total for gas, hotel, food and tolls, don't forget to add in the value of your time). Any way you look at it, hiring Nationwide is the smart move for car relocation in New Jersey, or anywhere else in the lower 48 United States.
Car Relocation, Turbocharged by Customer Service

Great rates are only one reason Nationwide is on track to become the car relocation company of choice from New Jersey to New York to New Mexico and beyond. The other key reason is simple: sensational service. At Nationwide Auto Transport, we are 100% committed to complete customer satisfaction, which starts with making vehicle shipping as easy for you as possible.
Consider our door-to-door pick up and delivery service. What could be simpler? We come to your location, load the car on your choice of open or enclosed car carriers, and deliver it promptly to the exact address you specify, virtually anywhere within the lower 48 United States. We also provide polite drivers, careful handling of all vehicles (whether a family sedan or a Ferrari) and a dedication to on-time delivery.
Our obsession with customer satisfaction consistently gets us wonderful customer comments, as well as the top rating from the Better Business Bureau.
So Much Joy in "Joy-sey"
No matter how you pronounce this state's name, you'll find that it offers a pronounced variety of environments and activities. You'll discover big cities and small towns. Peaceful wilderness and wild nights at the Shore. All-American farmstands and all the world's vast variety of ethnic cuisine. New Jersey may be the butt of New York comedian's jokes, but come here, take in all there is to enjoy, and see who has the last laugh.
Get started on finding the best New Jersey auto transport right now by getting Nationwide's NO-OBLIGATION RATE QUOTE.
Providing Nationwide Auto Transport Services for the ALL Areas of New Jersey including: