Nashua Car Shipping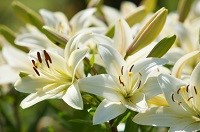 If you're looking for an auto shipping quote to ship a car to Nashua, New Hampshire, you probably already know that Money magazine has twice named it "The Best Place to Live in America." Twice. But do you know the best way to ship a car in America? For our money (and yours), there's no better way to ship a car to Nashua or anywhere else coast to coast that with the affordable, dependable auto shipping professionals at Reliable Auto Transport.
Get More than One Kind of Auto Shipping Quote
Before you select any car shipping company, do your homework. Compare rate quotes AND compare customer quotes. When you find a great combination of both kinds of auto shipping quotes, you know you've found a winner. Of course, that's exactly what you get at Nationwide.
We encourage you to compare OUR GREAT RATES with those of any other auto shippers. We also recommend comparing our costs to the actual expenses of driving a car yourself (hint: those receipts for gas, food, tolls and hotels add up fast). Anyway you look at it, Nationwide Auto Transport is the smart money move.
How the Experts Say to Ship a Car to Nashua
Next, look at customer quotes – the voice of experience from the real experts in car shipping. Do people talk about on-time delivery? Polite drivers and service staff? Responsiveness and attention to individual needs? A choice of open or enclosed car carriers? Meticulous handling of all vehicles, whether classic sports cars or everyday family vans? You'll hear all that and more in our customers' quotes.
Car Shipping Made Easy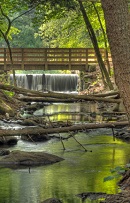 It's all part of our commitment to complete customer satisfaction – to making the car shipping process as easy as possible for you. That's why we also provide door-to-door pick up and delivery. You don't have to drive your vehicle to some out-of-the-way location on the wrong side of the tracks – our driver will bring the transport directly to you, load the car as you watch, and then promptly deliver it to virtually any address you specify in the lower 48 continental United States. Whether you need to ship a car to Nashua from New York, or from Newport Beach to Nashua, there's no easier way to go than with Nationwide Auto Transport.
Nashua: Best of the Best
So what makes a city "The Best Place to Live in America?" According to Money magazine, it's an enviable combination of "a bustling, tech-driven economy," low crime rates, top-quality schools, excellent health care, a wealth of recreational opportunities and the fact that you can enjoy its small-city charms within an hour drive of all that a major metropolis (Boston) has to offer.
So what are you waiting for? Get your FREE YOUR FREE AUTO SHIPPING QUOTE to ship a car to Nashua with Nationwide Auto Transport.
Providing Nationwide Auto Transport Services for the ALL Areas of New Hampshire including: