Car Transporter in Manchester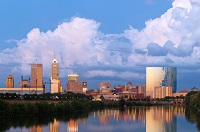 What are your best options when you need automobile moving services in New Hampshire's biggest city? Moving cars to (or from) Manchester should be simple enough, right? But now can you be sure you're working with an affordable, dependable car transporter? It's easy: simply go with one that the Better Business Bureau rates as great, Nationwide Auto Transport.
Automobile Moving You Can Afford
As one look at are our FREE RATE QUOTE will show, moving cars with a top-quality car transporter doesn't have to be expensive. In fact, we believe it's the best way to save time, trouble and, ultimately, money. Just compare our very reasonable rates to the cost quotes of any other reputable car shipping companies. Then compare our costs to the various expenses of moving the car yourself, the gas, tolls, meals and more (including the value of your own time). No matter which way you look at it, we're sure you'll agree that choosing Nationwide Auto Transport for your automobile moving needs is the smartest way to go.
Moving Cars Was Never Easier
Nationwide is the intelligent choice not only because of cost, but also when it comes to service. We're dedicated to delivering complete customer satisfaction, which is why we provide: door-to-door delivery, for the easiest-ever way to ship a car; courteous drivers; personalized attention to your individual needs; a choice of enclosed or open car transports; and a commitment to on-time delivery.
It's no wonder we get such glowing customer reviews:
"If I ever have a need to ship a car again, I will certainly give you a call. Thanks again for providing such professional service." – Jodi M.
"Thank you so much for all your efforts in helping us make the best of a very difficult situation. Everything worked out perfectly and your delivery man was terrific!" – Jan B.
The Fabric of A City
What happens to the fabric of a city when all its mills shut down and the textile industry it relied on simply disappears? Well, if that city is Manchester, the answer is "get closer knit and reinvent." Today, the old mills have given way to high tech start-ups, art museums, restaurants and a lively sports and culture scene.
To find your best car transporter in Manchester, start with Nationwide Auto Transport. Get a FREE AUTOMOBILE MOVING QUOTE.
Providing Nationwide Auto Transport Services for the ALL Areas of New Hampshire including: