Omaha Auto Transport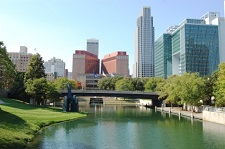 If you're making tracks to Omaha, you're not the first. This modern metropolis was once the eastern end of the transcontinental railroad (a big transportation improvement over its beginnings as a supply stop for wagon trains headed west). Of course, now you can reach Nebraska by plane, train and automobile… but if you need to ship a car to or from Omaha, there's a much better option than driving it yourself. Simply contact Nationwide Auto Transport, the affordable, dependable, professional car carrier.
There are Car Carriers, and Then There are Car Carriers
Whether you need to ship a car to Omaha or are looking for auto transport from Omaha to any place in the continental U.S., you will quickly discover that not all vehicle transport companies are created equal. First, there's the matter of price. For reasonable shipping rates, get a FREE Auto Transport Quote from Nationwide. We encourage you to compare that cost to the rates of any other vehicle transport company.
But don't stop there. Also compare it to the cost of driving yourself. You'd spend a lot more than you might think on gas, tolls, food and hotels (not to mention the value of your time).
Finally, compare auto transport companies using the most important quotes of all: the reviews from actual car carrier customers. When you see multiple mentions of courteous service, prompt delivery, careful handling of the vehicle, and overall customer satisfaction, you know you've found a winner.
Ship a Car Door-to-Door
The big secret to our success in customer satisfaction can be summed up in just four words: door-to-door service. It's the easiest way imaginable to get your car from here to there. Simply tell us where to pick up the car and where to drop it off. The pros at Nationwide Auto Transport will handle everything from there, coming directly to you to carefully loading your car on the carrier and then shipping it promptly to any destination you specify. When you ship a car door-to-door, you save time and trouble (not to mention all the money you've already saved with our great auto transport rates).
Oh my! Omaha!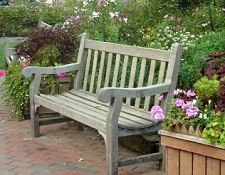 Whether you've got a taste for those famous steaks, or simply want to sink your teeth into an endless selection of cultural adventures, Omaha has more in store than you'd ever imagine. Explore the world's largest indoor rainforest. Pub crawl through cobblestone streets. Take in the Omaha Symphony, or improvise an evening of exciting jazz. Get a major bang out of minor league baseball, or exercise your right to enjoy the outdoors on 100 miles of nature trails along the Missouri river.
Omaha will transport you to unexpected pleasures – but first, you need to take care of transporting that car! Click here for a FREE AUTO TRANSPORT QUOTE from Nationwide Auto Transport – your first choice when you need to ship a car to Omaha.
Providing Nationwide Auto Transport Services for the ALL Areas of Nebraska including: