Car Transporter in Nebraska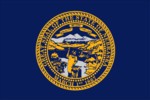 In the land of the Pony Express, reliability and on-time delivery are taken very seriously. Although Nationwide Auto Transport is located in West Plains, Missouri, we are happy to service all of your Nebraska auto shipping needs. Perhaps that's why so many people turn to Nationwide Auto Transport when they need a dependable, affordable car transporter. Whether you need to ship a car to Omaha or Gothenburg (that's the Pony Express station), or you want to transport a car from the state capital in Lincoln to any of the other continental United States, no car transport company in Nebraska beats Nationwide for the best combination of price and service.
You Choose the Car Transporter
With Nationwide Auto Transport you can choose either an enclosed car transporter, for the ultimate in vehicle protection during those wicked winters on the plains, or an open car transporter, for maximum economy any time of year.
Compare Car Transport Company Prices

We're dedicated to giving you choice and value – that's why we've created an FREE AUTO TRANSPORT QUOTE system, available at your fingertips. We hope you'll compare us to other car transport companies, and also to the cost of driving that car yourself (be sure to estimate all the bills for hotels, gas, meals and tolls, because they really add up).
We also encourage you to read what our satisfied customers have to say. You'll hear about prompt delivery. Courteous drivers. Personalized service. In short, the complete customer satisfaction which is always our goal.
The Door-to-Door Car Transporter
The customer service feature that seems to be most popular of all is our super-convenient, door-to-door delivery. You don't need to bring your car to us – we come to you, load your vehicle on the car transporter with kid gloves, and then deliver it promptly to whatever address you specify, across Nebraska or across the country. When you need to ship a car, it just doesn't get any easier than this.
Nebraska – Standing Out on the Plains
You can hunt, fish and enjoy all sorts of sports. See where the Oregon Trail passed by Chimney Rock, visit an authentic frontier fort, or drop in at Buffalo Bill's home. Or enjoy the more urban pleasures of music, art and dining in Omaha and Lincoln.
Whenever you need a car transporter in Nebraska, turn to Nationwide Auto Transport. Call 800-689-6498 for a free auto transport quote.