Montana Vehicle Shipping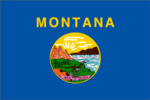 If you need to transport a car to Montana, and you try to do it yourself, you will quickly appreciate why "Big Sky Country" is a good nickname for the state. Start with that word "Big"… Montana is the country's fourth-biggest state, so there's a lot of territory to cover under that wide-open sky. Fortunately, you've got a great alternative to driving when it comes to car transport to Montana: Nationwide Auto Transport.
Affordable Car Transport to Montana


Some people still think that vehicle shipping must be expensive. Those are the same people who've never gotten a free quote on car transport from Nationwide. Get your free car transport quote now – you'll be pleasantly surprised at the price. And don't forget to tally up the total savings you'll realize by not driving – the savings on gas, meals and hotels.
Customer Satisfaction in Vehicle Shipping
But it's not just about getting a great price – it's also about saving you time and trouble. Just ask our satisfied customers, many of whom come back time and time again for all their vehicle shipping needs.
TRANSPORT A CAR – EASY AS ABC
We believe that the key to delivering complete customer satisfaction in car transport, to Montana or anywhere else, is to make the vehicle shipping process as easy as possible. That's why we offer super-simple, door-to-door car transport services. All you have to do is:
A) Contact a Nationwide Representative or on at 800-689-6498 to arrange car transport
B) Choose an enclosed car transporter or an open car carrier
C) Tell us where to pick up and drop off the vehicle
Simply Magnificent Montana
Is there such a thing as too much beauty… too much space… too much sky? Come to Montana and you just might think so. It's the gateway to utterly awesome Yellowstone National Park. It has five million acres of protected wilderness. There are over 500 species of wildlife (yes, roll up your windows if the bears stroll over to say hello).
From towering mountain ranges to valleys where wild horses run free, Montana offers incredible diversity in both geography and activity. Are you into rodeos? Rock climbing? Art galleries? Camping? Theatre? Fishing? Fossil hunting? Hiking? Montana has so much to see and do, you'll want to get your car as soon as possible and get out to explore. So get your FREE QUOTE for Montana vehicle shipping right here!