Auto Transport in West Plains, MO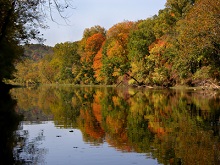 Your car isn't just any car, and Nationwide Auto Transport isn't just any car shipping company. Whether you need classic auto transport to West Plains for that '57 Chevy Bel Air convertible or car shipping for the family minivan, Nationwide is the auto transport company that delivers value, quality and dependability.
Classic Auto Transport – Special Service for Special Cars
Once you've found the car of your dreams, making sure that transporting it doesn't turn into a nightmare. Insist on a classic car shipping service that delivers:
Great rates on classic auto transport - get a FREE QUOTE
Enclosed car carriers for complete protection (or save with an open carrier if you're transporting a car to be restored)
A reputation for the most meticulous care: check out the comments of real customers
Car Shipping for Everyone – Classic Service for All
With Nationwide, it doesn't matter if you're shipping a chopped and channeled hot rod, an antique roadster or a late model sedan – you get the same commitment to complete customer satisfaction in auto transport.
That includes personal, courteous attention for you. Kid-glove handling of your valuable car. And super door-to-door service. That's right, we'll come straight to you, carefully load your car on the transport at your location, and then promptly deliver it to the exact destination you specify. There's no wasted time. No worries about how your car is being handled in transit. No doubt about receiving your valuable vehicle on time and in excellent condition.
Transport that Vehicle Yourself, or Go with the Car Shipping Experts?
You could, of course, drive that car to West Plains yourself. After all, it's your baby. But consider the total cost in time, travel expenses and, yes, wear and tear on you and your car. Then listen to the voice of experience – satisfied customers of Nationwide Auto Transport. With comments like these, it's easy to see why we have so much repeat car shipping business:
"My husband and I just wanted to Thank You for all of your hard work in getting our '73 Gran Torino to us. When my husband and son were talking about driving to get it themselves I was very concerned about their safety. It was a great relief to me when Mike said you called and had a transport. We are really enjoying the car (our new family member)."
Whether you need to ship a car to West Plains or find auto transport from this Ozark town to anywhere else in the 48 continental United States of America, Nationwide Auto Transport is the "classic" choice.
Find the Best of West Plains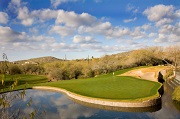 You may hear locals describe West Plains, Missouri as "the heart of the Ozarks," and that's only natural… as in the natural beauty of the Mark Twain National Forest. The natural attraction of the city's many parks, walking trails and scenic views. Or the very natural response of "Wow" to canoeing, fishing or swimming in any of the many spring-fed rivers and lakes for which the region is known.
Get your FREE AUTO SHIPPING QUOTE right here for the best in auto transport in West Plains, MO.
Providing Nationwide Auto Transport Services for the ALL Areas of Missouri including: