Auto Shipping in St. Louis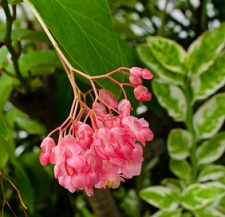 There's all sorts of shipping in St. Louis, one of America's largest inland ports. When it comes to finding a car shipping service here, there's no better choice than Nationwide Auto Transport, the dependable, affordable choice for auto shipping in St. Louis (or anywhere else).
The Best Auto Transport Quotes
There are two kinds of quotes you need to review when comparing car shipping companies. The first is a price quote. We put cost comparison at your fingertips with our FREE AUTO TRANSPORT QUOTE, available online, 24/7. Compare us to any other car shipping company serving St. Louis. Or compare us to the cost of driving the car yourself (and don't forget to factor in the value of your time when adding up the gas, tolls, food and hotel bills). Either way you look at it, the auto shipping experts at Nationwide provide an unbeatable deal.
The second kind of quotes you need are real quotes from satisfied auto shipping customers. Do they talk about courteous drivers? Prompt vehicle delivery? Careful handling of valuable cars? Do they say things like:
"Your customer service and communications through the whole process was with out a doubt excellent!!!!! – and the car arrived on time and in perfect condition."
You'll hear about all that and more when you read our customer reviews.
We Put the "Service" in "Car Shipping Service"
Nationwide Auto Transport gets such rave reviews because we are completely committed to total customer satisfaction. That includes making the auto shipping process easier than ever with our door-to-door service. Simply tell us where to come get the car and where to deliver it; we'll handle the rest. We come to your location, carefully load your vehicle on either an enclosed or open car carrier (you choose), and then we deliver it promptly to whatever destination you specify, anywhere in the 48 contiguous United States. For auto shipping in St. Louis, this is as easy as it gets.
St. Louis is Your Gateway to Fun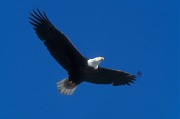 Long known as "The Gateway to the West," modern St. Louis opens up endless possibilities for visitors and residents alike. You can enjoy world-class art and history museums, botanical gardens, and, of course, the country's tallest monument, the famous Gateway Arch, rising 630 feet above the Mississippi River. Whether you fancy a cruise back in time on an authentic paddle wheel steamboat or the exciting rush of a state-of-the-art rollercoaster, you'll find all that and more in Missouri's biggest city.
Nationwide Auto Transport provides affordable, dependable auto shipping to or from St. Louis – get your FREE AUTO TRANSPORT QUOTE here.
Providing Nationwide Auto Transport Services for the ALL Areas of Missouri including: