Car Transporter for Springfield, MO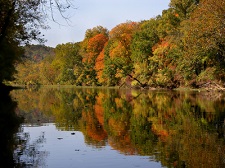 Exotic may not be the first word most people use to describe Springfield, Missouri. But if you need exotic auto transport – or just need to move the family van – you'll be glad to know that there's an excellent car transporter serving Springfield: Nationwide Auto Transport.
Exotic Auto Transport – or Shipping for Ordinary Sedans, SUVs, Compact Cars...
Nationwide Auto Transport can handle any and all of your vehicle transportation needs. Our enclosed car carriers and "kid glove service" are perfect when you want the most meticulous care taken with that Ferrari, Bently or classic Porsche roadster. Or if you simply need a dependable car transporter to get your four-door family sedan affordably from point A to Point B, you can save money with our open car carriers. Either way you get the same high-level of service and attention to detail at every turn.
Start here: Get your FREE AUTO TRANSPORT QUOTE
Terrific customer service comes with a premium price, right? Perhaps with some auto shipping companies, but not with Nationwide Auto Transport. As a FREE ONLINE AUTO SHIPPING QUOTE will show, the best in professional auto transport can be very affordable.
It can also be exceedingly easy thanks to our door-to-door service. All you have to do is call. We'll come directly to you, load the vehicle at your location and then deliver it promptly, virtually anywhere you specify.
Superior Auto Transport Service = Complete Customer Satisfaction
The best way to check and see if a car transporter delivers on their promises is to look at their customers' comments. Do they talk about courteous drivers? Were their cars delivered on time? Were the vehicles handled with care – and did they arrive in excellent shape? Do customers offer comments such as:
"I was really nervous about handing my baby ('07 Viper) over to anyone. You guys made this process so simple. I really appreciate you taking the time to walk me through the process."
You'll find comments from other satisfied car shipping customers in our customer reviews.
Experience Springfield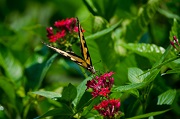 Springfield is sometimes called "The Gateway to the Ozarks," and the gate it opens reveals more than the typical Ozark image of lakes and outdoor recreation might suggest. This is an area rich in history, where you can visit a real Civil War battlefield. It also offers a wealth of education, recreation and relaxation opportunities, including museums, galleries, theaters, restaurants (including 70 – yes, 70 – Chinese restaurants) and even America's only "drive through" cave, the enormous and aptly named Fantastic Caverns.
Whether you need to ship an exotic car to Springfield, or want to ship an SUV or sedan from Springfield to anywhere in the contiguous 48 United States, count on the proven car transporter, Nationwide Auto Transport. Your FREE AUTO TRANSPORT QUOTE is available online.
Providing Nationwide Auto Transport Services for the ALL Areas of Missouri including: