Kansas City Vehicle Shipping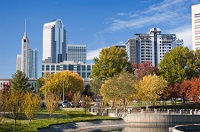 Kansas City has a rough-and-tumble history – and we don't just mean in the hard-hitting confines of Arrowhead Stadium, where the NFL Kansas City Chiefs play. This has always been an exciting place, starting when the first wagon trains stopped here headed west, and continuing right through the era when jazz joints that kept the gin flowing in spite of Prohibition. Of course, if you're looking for a car transport company that serves Kansas City, you doubtless want reliability more than excitement – and that's exactly what you'll get with Nationwide Auto Transport.
Excellent Auto Shipping Quotes
As you compare vehicle shipping companies, be sure to look for the two most important types of quotes: price quotes and customer quotes.
Nationwide Auto Transport provides the convenience of a FREE ONLINE AUTO SHIPPING QUOTE. We hope you'll take a moment to get a quote, and then compare our very affordable rate to the costs of any other car transport company.
We hope you'll also compare our car shipping costs to what you'd spend driving the car to Kansas City yourself (and don't neglect to add in the value of your time when tallying the bills for lodging, food and fuel). Look at it from any angle and we're sure you'll agree: the smart money rides with the vehicle shipping experts at Nationwide Auto Transport.
Super Customer Reviews
Of course, price is only part of the picture – you also need to see what real customers think before you sign on with any auto shipping company. Does a company provide the convenience of door-to-door service? Do customers mention courteous personnel – including the car transport drivers? What's a company's reputation for on-time delivery of vehicles? Do cars arrive in excellent condition? Do you have a choice of enclosed or open car carriers? Do customers say things like:
"It was a pleasure doing business with you. I greatly appreciate your promptness in getting me a quote and arranging transportation – all within 2 days!"
These are exactly the kind of comments you'll find in our customer reviews.
KC is More than OK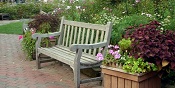 Pro baseball isn't the only thing that gets the "Royal" treatment in Kansas City. Visitors get treated to attractions fit for a king, from the best blues and jazz clubs to world-class museums of art, history, sports and more.
Providing Nationwide Auto Transport Services for the ALL Areas of Missouri including: