Branson Car Transport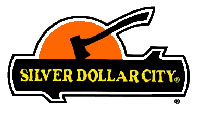 Branson, Missouri is known as the "Live Music Show Capitol of the World" and for good reason. The Silver Dollar City hosts more than 50 live performance theaters with performers that span the range of music from pop to country to folk to rock. If you're coming here, be prepared for quite a show. And if you want to get your show on the road, you can count on Nationwide Auto Transport for the best performance for the dollar in automobile transportation.
Ozark Mountain Automobile Transport
No one knows the Ozarks like Nationwide Auto Transport. We pride ourselves on giving good old, down-home service to every one of our customers. Read our customer reviews and you'll see that we provide reliable transportation and great customer service at the lowest rates possible. How low? Get a FREE car transport quote and see. As you compare costs, keep in mind the high costs of moving a car yourself, including gas, food and lodging on the long journey and all the time you'll spend when you could be doing something more enjoyable… like visiting Branson!
At Nationwide Auto Transport, we want to make your next move flawlessly simple. So we provide the maximum in service at the minimum of expense. It's this easy: when you place your order, just tell us when and where to pick up and drop off your vehicle. Our professional auto movers will be there on the spot, carefully load your vehicle and secure it, then deliver your car to your specified destination, on time and on budget. With Nationwide Auto Transport, car transport doesn't have to be a big production to be done right.
Silver Dollar City Automobile Transport
Sometimes you need your vehicle moved faster than a banjo picker playing Foggy Mountain Breakdown. That's when you'll be happy to know Nationwide Auto Transport has express car shipping service. With this premium service, our experiences drivers will pick up your vehicle within 48 hours of placing your order. You can choose from an open auto transport truck or an enclosed auto transporter, for extra protection for your vehicle on the road. To get the quickest service, call our Car Transportation Specialists at (800) 689-6498.
Best of Show in Car Transportation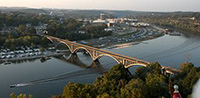 So see the stars of country music shine at one of our theaters. Play a little golf at one of the 12 championship golf course. Or just do a little fishing at one of the three pristine lakes in the area. And when it comes to automobile transportation, leave the driving to Nationwide Auto Transport. Get your FREE car transport quote now.
Providing Nationwide Auto Transport Services for the ALL Areas of Missouri including: