Auto Transport in Missouri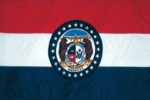 If you're looking for a car shipping company for the "Show Me" state, make sure they show you their customer comments. Is this an auto transport service that delivers on its promises? Does it give you great service along with a great price? For easy, affordable auto transport to or from Missouri – or anywhere else in the lower 48 United States – count on the car shipping company with a proven commitment to customer satisfaction: Nationwide Auto Transport.
The Affordable Car Shipping Company
While some auto transport companies may have a reputation for costing too much and delivering too little, Nationwide Auto Transport sets itself apart by providing real value every step of the way. It starts with a great price – see for yourself by getting our FREE RATE QUOTE online. Compare us to any other auto transport service serving Missouri. Also compare us to the cost of driving that car yourself – the expense of fuel, meals, lodging, tolls and more. Any way you look at it, moving that car with Nationwide is a smart move.
An Auto Transport Service with the Emphasis on Service
Of course, any price you pay to move a car is too high if you don't get the service you need and deserve. So check out those customer reviews and see what the real experts say. Is a particular car shipping company known for courteous drivers? Do they deliver on time? Are they careful with the vehicles? Do they provide a choice of enclosed or open car carriers? Do customers think enough of them to keep coming back? When you talk to the satisfied customers of Nationwide Auto Transport, you'll quickly learn that the answer to all the above is "Yes!"
Missouri Auto Transport Was Never Easier
Our dedication to complete customer satisfaction in car shipping is what led us to introduce the easiest method ever for auto transport: door-to-door service. It's just as simple as it sounds. Tell us where to pick up the car and where to drop it off – we handle everything else. There are no hassles. No worries. No inconvenience to you. You can be confident your car will arrive when and where promised, on time and in excellent condition.
Amazing Missouri
Located between America's two great rivers, and right in the middle of the United States, Missouri has always been a crossroads of commerce and culture. Here you can still get a taste of the riverboat life, and slyly practical wit, that native son Mark Twain made famous. You can catch country stars and comedians in Branson, take a winery tour in picturesque Hermann, fish in the Ozarks, sing the blues in Kansas City or take a trip to the top of the awesome Gateway Arch in St. Louis.
The "Show Me" state is waiting to show you its wonders, so make sure your car is there and ready to go when you want it. Request your COMPLIMENTARY ONLINE AUTO SHIPPING QUOTE now.
Providing Nationwide Auto Transport Services for the ALL Areas of Missouri including: