Jackson, MS Car Transport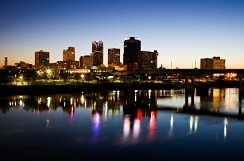 Need help shipping a car to Jackson, Mississippi? You won't find a more helpful, courteous, convenient or affordable auto transport service than the one that is truly Reliable… Nationwide Auto Transport.
Shipping a Car the Affordable Way
Car transport can be complicated, and expensive… but it doesn't have to be. Nationwide Auto Transport specializes in making the process of shipping a car as easy and affordable as possible. Just compare our REASONABLE COST with the rates you'll find at any reputable auto transport service. And if you're thinking of driving that car to Jackson yourself, compare our quote to the total cost of driving yourself… the hotels, gas, food and more. No matter how you look at it, we're sure you'll agree that shipping a car with Nationwide saves you time, trouble and money.
The Auto Transport Service that Emphasizes SERVICE
When you're shipping a car – one of your most valuable possessions – cost isn't the only consideration. It also pays to take into account a company's reputation for customer service. Do they have courteous drivers? What's their record for on-time delivery? Is there a choice of enclosed car carriers, from the ultimate in protection, or open transports, for maximum economy.
Perhaps most important of all in judging any car transport company is answering the question, "What do their customers say?" We hope you'll take a moment to read our customer reviews, and then compare us again to any other auto transport service.
Door-to-Door to Jackson… and More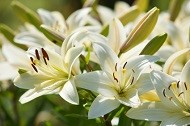 One hallmark of our commitment to total customer satisfaction – and a key to our success as a car transport company – is our top-quality, door-to-door service. You don't have to bring the car to us because we'll come directly to you, load your vehicle carefully onto our transport at your location, and then deliver it promptly to any address you specify within the 48 continental United States. When it comes to shipping a car to Jackson – or shipping a car from Jackson to anywhere else in the US – it just doesn't get any better than this!
We also proud to be an auto transport service that's earned an excellent rating from the Better Business Bureau.
Providing Nationwide Auto Transport Services for the ALL Areas of Mississippi including: