Dearborn Auto Transport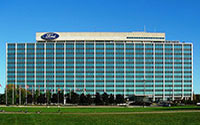 As home of the Ford Motor Company, Dearborn, MI is steeped in car culture. Cars drive its economy, its history, and its mission. The Henry Ford, a nationally-recognized museum, houses rare and unique vehicles from the dawn of the horseless carriage. Every Father's Day, the Motor Muster brings car collectors from across the country to show their classic cars. The first weekend after Labor Day, the Old Car Festival features cars from 1890 to 1931. And when it comes to moving all the cars, collectors rely on Nationwide Auto Transport.
A Classic in Car Transportation
Whether you're moving an antique Model A or your family car, Nationwide Auto Transport provides unmatched service and expertise at amazingly low rates. To find out how low, get a FREE auto transport quote. Remember too that when you use Nationwide, you'll save on all the expenses of moving a car yourself, including gas, meals and lodging along the road and all those long hours on the road.
Nationwide Auto Transport offer four services to cover every need. Open Vehicle Transport for basic service, Enclosed Vehicle Transport to protect your car in an enclosed trailer, Express Auto Transport for fast delivery, and Specialty Transport for trucks, heavy equipment, boats and motorcycles. And if you're buying or selling, don't forget to ask about our great rates for dealer transport services, auto auction shipping, fleet transport, and dealer-to-dealer or dealer-to-customer shipping.
Car buyers and sellers all love our easy-to-do-business-with terms. We do NOT require customers to sign a contract and we charge NO cancellation fees. Our simple guarantee is: if we do not ship your vehicle, you do not pay. At Nationwide Auto Transport, we provide great customer service and worry-free transportation at great low rates. People who care about their cars care about using Nationwide Auto Transport as you can see when you read our customer reviews.
Car Transportation for Michigan Movers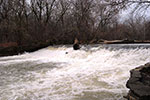 So come take the Ford River Rouge Factory Tour or visit the Automotive Hall of Fame. Or take in the historic sights of Greenfield Village. When it comes to cars, Dearborn, Michigan is the place; when it comes to moving cars, Nationwide Auto Transport is the name. When you're ready to make your move, make it easy on yourself. Get a FREE auto transport quote and see how much you can save with Nationwide Auto Transport.
Providing Nationwide Auto Transport Services for the ALL Areas of Michigan including: