Michigan Car Transport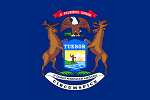 Do you need to ship a car to Michigan? You'd better know what's UP (Upper Peninsula, that is). Are you wondering what your best choice is for car shipping from Michigan to anywhere in the nation? In a state buffeted by winds, rain and snow from four Great Lakes, you'll definitely want professionals who offer enclosed vehicle transport, to protect your valuable vehicle. Thankfully, you can find all that and more with one call to Nationwide Auto Transport, your experts in vehicle transport for Michigan.
Customer Satisfaction in Car Shipping
The difference with Nationwide Auto Transport is that we don't just deliver cars – we specialize in delivering true customer satisfaction. It starts by offering the best combination of price and service. For proof of the pricing, get your FREE car shipping quote -- then factor in the money you'll save on lodging, food and gas and see how much you can save by not driving yourself. For proof of the level of customer care we provide, simply listen to any of the many customers who keep coming back time and again.
Enclosed Vehicle Transport, Door-to-Door
It's easy to see why we get so many repeat customers – there's simply no easier way to transport your auto to or from Michigan than with our door-to-door service. You don't have to lift a finger (except that one to click your mouse). Simply tell us where to pick up your car and we'll come at the agreed upon time to carefully load it on either an enclosed car transport or an open car carrier – it's up to you. After that, we take care of everything, promptly delivering your vehicle to the location you specify, on time and in excellent condition.
A Great State for Great Lakes and More

Getting a free quote for car transport only takes a minute or two so we encourage you to do it right now. That way, you'll have your car when you want it and be able to take advantage of all the Michigan offers.
From the Motor City to Traverse City, from Iron Mountain to Union Pier, Michigan offers an almost endless variety of recreational and life-enhancing opportunities. You'll find over 3,200 miles of shoreline, from the sweeping sand dunes of Lake Michigan to the tranquil environs of over 11,000 inland lakes. Tour fine wineries, pick fruit at an orchard, enjoy water skiing or snow skiing, go trout fishing in clear streams or camping in spectacular forests. Scuba dive through shipwrecks or browse art galleries in quaint little villages. Watch titans of the Big Ten or cheer on pro teams in your favorite sports. It's all yours in Michigan.
Don't miss a minute of it; get your FREE Car Shipping Quote for Michigan auto transport today!