Springfield, MA Vehicle Shipping Company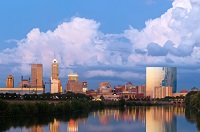 Depending on which of the available auto transport companies you choose, car relocation to Massachusetts' Pioneer Valley may take a lot of the pioneer spirit. There is, however, one vehicle shipping company serving Springfield that makes the whole process as easy and affordable as possible: Nationwide Auto Transport.
Get a Great Quote on Car Relocation
Some people still think that auto transport companies are all expensive – and if you've been to our competitors' websites, we can understand why. One look at our NO-OBLIGATION VEHICLE SHIPPING QUOTE will, however, show you just how affordable top-notch car relocation can be. We encourage you to compare our quote to other auto transport companies, or to the total cost of driving the car yourself (don't forget to add up the bills for gas, tolls, meals, hotels AND the value of your time). No matter how you look at it, Nationwide Auto Transport provides an exceptional value in vehicle shipping.
Not All Auto Transport Companies Are Created Equal
Cost is only one factor that sets us apart. The real difference becomes crystal clear when you see all the service you get with our great rates. We provide super-simple, door-to-door pick up and delivery. Your choice of enclosed or open car carriers. Courteous drivers and attentive staff. Meticulous handling of your valuable vehicle. Prompt delivery. And careful attention to your individual needs.
According to what our customers say, our service makes all the difference (and keeps them coming back time and again). According to the Better Business Bureau, Nationwide Auto Transport measures up well upon independent review.
Come to Where Dr. Seuss is a Slam Dunk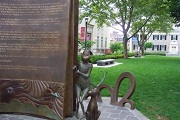 Springfield holds one terrific surprise after another. You can visit the Cat in the Hat and Cindy Lou Who at the Dr. Seuss National Memorial. Relive classic hard court battles at the Basketball Hall of Fame. Head back to Colonial days at Sturbridge Village. Or explore outer space at the Springfield Science Museum. Whatever attracts you, Springfield has an attraction to suit every taste. To find a Springfield vehicle shipping company that can move your easily and affordably, look to Nationwide Auto Transport. Get your FREE CAR RELOCATION QUOTE from right here.
Providing Nationwide Auto Transport Services for the ALL Areas of Massachusetts including: