Massachusetts Car Shipping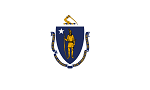 So you need to move a car to the state named with an Algonquin word meaning "big hill place." Sounds like it could be challenging. Make it easy on yourself by letting the automobile transport professionals at Nationwide Auto Transport handle everything for you.
Get your No-Obligation Auto Transport Quote
Super-simple Massachusetts car shipping starts right here with a COMPLIMENTARY RATE QUOTE on automobile transport. Please compare our rates to those of any other vehicle shipping company; we're confident you'll be pleasantly surprised. Please also compare our cost to the total expense of driving the car yourself – the bills for gas, food, hotels and tolls, plus the value of your own time. Any way you look at it, automobile transport with Nationwide is definitely a smart move.
Listen to the Automobile Transport Experts

The best way to size up your options for car shipping companies is to listen to their customers. Besides talking about reasonable rates, do they also mention exceptional service? Do they call out drivers for their courtesy? Is there any mention of handling valuable vehicles with special care, or making an extra effort to meet a customer's individual needs? Do they talk about the convenience of door-to-door delivery?
Read our customer reviews and you'll read about all that and more. It's no wonder these "experts" keep coming back to Nationwide for all of their auto transport needs. We're proud of our reputation for providing complete customer satisfaction, and also for our recognition by major consumer groups like the Better Business Bureau.
Explore the Bay State
Ever since the Pilgrims landed at Plymouth, Massachusetts has been attracting visitors and settlers from all over the world. You can watch a Revolutionary War Reenactment on Lexington Green, or watch for whales just off the coast (this is a Top 10 whale watching site!). See a Native American Dance or an Irish Step Dance. Cheer on the Red Sox, or give a standing ovation at the Boston Pops. As the state slogan says "It's all here."
For the best in Massachusetts car shipping, get a FREE RATE QUOTE from Nationwide Auto Transport.
Providing Nationwide Auto Transport Services for the ALL Areas of Massachusetts including: