Baltimore Car Shipping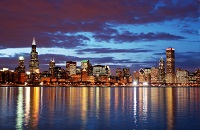 Maybe you're moving a car to Maryland's largest city. Or perhaps you're looking for a car transportation service to ship your vehicle from Baltimore clear across the country. No matter what your car shipping need, there's one sure, safe choice car transportation in the city that truly knows what "safe harbor" means: Nationwide Auto Transport.
Moving a Car the Time-Saving, Money-Saving Way
Many people still think that the best way to save money moving a car is to do the driving themselves. If that describes you, we strongly suggest you do two things. First, get a FREE CAR TRANSPORTATION QUOTE from the professionals. Second, compare that cost to what you'll likely spend in gas, tolls, food and hotels for your car-moving road trip – and don't forget to add in the value of all the time you'll spend behind the wheel. See? The car shipping professionals really can save you time and money.
Car Transportation Service, Service, Service
We also encourage you to compare Nationwide Auto Transport to other car shipping companies serving Baltimore. Compare on cost, yes – but be sure to compare car moving companies on their service reputations as well. Do they get great customer reviews? Do they provide personalized service, courteous drivers and a choice of either enclosed or open car carriers? Do they have a reputation for careful handling of vehicles, and also for on-time delivery? Finally, do they enjoy high ratings from organizations such as the Better Business Bureau? No matter what the measure of comparison, Nationwide Auto Transport truly measures up to the best.
Baltimore Gives you More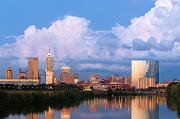 More history. More art. More shopping. More entertainment. Whether you're looking for sophisticated culture or sensational family fun, you'll find it in Baltimore. Start at the renowned Inner Harbor district, and take a water taxi ride to get the best view. Then branch out and visit the National Aquarium, The Baltimore Museum of Art, or the Maryland Zoo. You can even catch a Major League Baseball game right in the heart of downtown, at Oriole Park at Camden Yards.
For FREE CAR MOVING QUOTES – and the best service in the car transportation business – count on Nationwide Auto Transport, your Baltimore car shipping experts.
Providing Nationwide Auto Transport Services for the ALL Areas of Maryland including: