Portland Auto Shipping Service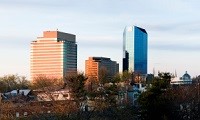 If you're looking for enclosed auto shipping to Portland, you've probably heard the old quip about Maine weather: "We have 11 months of winter and one month of bad sledding." Enclosed car carriers are definitely a great choice for auto shipping to or from Portland – and just one of the choices you get when you shipping your car with the pros at Nationwide Auto Transport.
Enclosed Auto Shipping, Open Car Carriers, Whatever You Need
"Whatever you need" could be the unofficial motto of Nationwide Auto Transport. After all, we work hard to make sure that our customers and their needs come first. We do it by offering a full range of choices. Do you want an enclosed car carrier to protect that newly restored '57 T-Bird? Perhaps you're looking for an open car carrier, to save a few dollars when transporting your family van. No matter what kind of car, motorcycle, boat or other vehicle you need to move, Nationwide Auto Transport can handle it, efficiently and affordably.
Compare Car Carriers' Quotes
You're probably saying, "Choice is great – but what about price?" At Nationwide, we're just as proud of our pricing as we are of our exceptional customer service. Judge for yourself with a quick look at our REASONABLE RATES and compare those to the costs quoted by any other reputable auto shipping company. We're sure you'll be pleased – and maybe just a little surprised – at just how affordable top-notch auto shipping can be. You can even try contrasting our costs to the expense of driving the car yourself. Once you add up all the likely bills for gasoline, tolls, food and hotels, Nationwide looks like even more of a bargain for auto shipping to Portland (or anywhere else in the lower continental 48 United States).
Listen to the Auto Shipping Experts
We obviously believe passionately in the quality and value of our own services – but we're not the only ones who share that high opinion. Simply ask the real experts: our customers. We consistently get terrific customer reviews. Maybe it's just because we're so darn charming – but more likely it's because we're totally committed to customer satisfaction, providing hard-to-beat services like door-to-door pickup and delivery.
Why Portland is on Everybody's List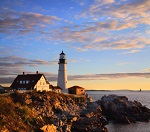 Self magazine said we're the second-healthiest cities in the U.S. Inc. magazine ranked us as one of the Hottest Cities for Entrepreneurs. National Geographic Adventure magazine named us one of the "Top 10 Adventure Towns." Why such high praise from such diverse corners? It's simple: Portland offers a little bit of everything that makes this state a "Maine attraction" for so many people.
To believe Portland you really need to see it for yourself. Get going, and get your FREE RATE QUOTE for auto shipping today.
Providing Nationwide Auto Transport Services for the ALL Areas of Maine including: