Need Car Shipping in Bangor?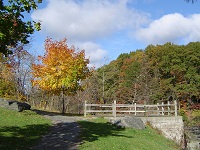 Do you need car shipping in Bangor? Then you're going to need auto transport quotes, to compare costs. You'll need to figure out who offers the kind of car carrier you want – open (for economy) or enclosed (for maximum protection). You'll also want to find out which car shipping companies get great customer reviews, plus a high rating from independent consumer groups like the Better Business Bureau. Of course, you could just cut to the chase and find all the above in one well-regarded car shipping company: Nationwide Auto Transport.
Compare Auto Transport Quotes
Make a quick comparison between our reasonable rates and the costs quoted by any other trustworthy car shipping company and we're confident you'll agree that Nationwide is the smart move for car shipping in Bangor. Even when you contrast our cost with the actual expense of driving the car your self – the gas, food, tolls and hotel bills a road trip can rack up – Nationwide Auto Transport emerges as THE value in vehicle shipping.
Choose Your Car Carrier Carefully
Cost is only one consideration when deciding on a company to ship your valuable vehicle across the state or across the country. It's equally important to determine who provides the best customer service. According to our many excellent customer reviews, Nationwide Auto Transport is tough to beat when it comes to delivering complete customer satisfaction. People appreciate our exceptional service, including: door-to-door pickup and delivery; courteous drivers and staff; a choice of enclosed or open car carriers; meticulous handling of every vehicle; and a commitment to on-time delivery. It's no wonder, then, that we get so many return customers.
Beautiful Bangor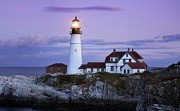 Nestled in the heart of Maine, Bangor is surrounded by dramatic coastlines, mountains, rivers, lakes and some of America's most amazing fall foliage. Nearby Acadia National Park – America's second-most visited National Park – offers a wealth of outdoor activities. Bangor is also a natural when it comes to the arts, whether you favor folk art or fine art, classical music or country.
Make a beeline to Bangor – get your FREE RATE QUOTE for car shipping.
Providing Nationwide Auto Transport Services for the ALL Areas of Maine including: