New Orleans Auto Transport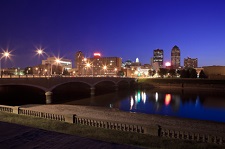 What's the easiest way to ship a car to The Big Easy? Where can you find an auto transport company serving New Orleans that provides prompt, courteous and affordable service when you need to ship a vehicle? Well, cher (no not the singer… that's the local lingo for "dear"), you need look no further than the pros at Nationwide Auto Transport.
Ship a Car and Save
Vehicle shipping can be a hassle – an expensive hassle – unless you go with experts who've figured out how to save you time, trouble and money when you ship a car. Just click here for your FREE PRICE QUOTE from Nationwide Auto Transport and see for yourself just how reasonably priced top-quality car moving can be. And be sure to compare that cost to the rates at other companies – or to the cost of driving the car yourself. Any way you look at it, Nationwide is a terrific value when you need to ship a vehicle to New Orleans (or anywhere else in the continental USA).
Listen to the Vehicle Shipping Experts
Needless to say, the real authorities on how to best ship a car are people who've actually done in it. Satisfied auto transport customers can are likely to mention:
Great rates
Courteous car transport drivers
Door-to-door service
A choice of enclosed or open car carriers
Prompt delivery
Careful handling of vehicles during transport
You can what our customers say right here. We also recommend that you check to see if a company has a good rating with the Better Business Bureau.
What's New in New Orleans

Or make that N'awlins. The city has come along way since Hurricane Katrina. The old French Quarter is back and as beautiful as ever, Dixieland and all manner of jazz is jumping again, the quaint streetcars are running, the Super Dome reverberates with cheers for the Saints, and Mardi Gras reigns as the party to end all parties.
Ship a car to New Orleans for a free GREAT RATE with the professionals at Nationwide Auto Transport.
Providing Nationwide Auto Transport Services for the ALL Areas of Louisiana including: