Car Transport Cajun Style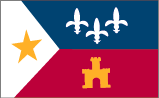 If you have a taste for Cajun food or culture, you'll feel right at home in Lafayette Louisiana. Located in the heart of Cajun country, Lafayette's motto is "Genuine Cajun - Uniquely Creole." Lafayette has long been known for great Cajun food, Zydeco music and ecotourism in the Atchafalaya Basin. Yet for all the exotic Cajun elements, getting your car to or from Lafayette is simple. Just use Nationwide Auto Transport. Everyplace is home to Nationwide.
Bayou Country Car Transporters
At Nationwide Auto Transport, the bayou holds no mystery. We're experienced at getting around Bayou country with the best car transport services, at a low price you have to see. Which is simple. Check for yourself with a free car transport quote and find out how much you can save. Consider too how much time and expense you can save having Nationwide Auto Transport do your car shipping, rather than driving your car yourself. You'll be saving yourself time. And saving yourself from having to navigate the maze of back roads that criss-cross this low, marshy basin. Did we mention the prevalent alligators?
Come to think of it, for the ultimate in protection from nature, you may want to consider enclosed auto transport. With this premium service, your car will be completely protected in one our fully enclosed car transport trailers, protected from all the elements of nature. No matter what car transport method you choose, you'll get the excellent service and affordable price that is the hallmark of Nationwide Auto Transport. Our customer reviews are a testament to the care and helpfulness we bring to every move. Check out what our customers have said in our testimonials.
Stress Free Car Transporters
We want to make car transport stress free for you. So we've set up everything you need to move your car in or out of Lafayette. When you book with Nationwide Auto Transport, just specify the pickup and delivery locations and your car will be on its way. We'll come to your locations, pickup up the car, carefully load it on one of our car transporters and delivery it whenever and wherever you specify. We'll do the moving while you "let the good times roll."
Car Transport In The Heart of Cajun Country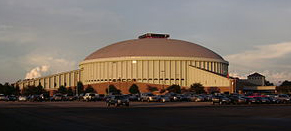 There's so much to experience in Lafayette, why waste time moving your car yourself? Take in the Original Southwest Louisiana Zydeco Music Festival or come for the Breaux Bridge Crawfish Festival. See the Ragin' Cajuns play at the Cajundome. Or relax and enjoy that nightlife at the Grant Street Dancehall or the Blue Moon Saloon. You can enjoy a taste of Cajun culture at Acadian Village or enjoy some refreshment at one of the areas many drive-through daiquiri shops. Just leave the driving to Cajun Country's premiere car transporters, Nationwide Auto Transport. Get a Free car shipping quote now!
Providing Nationwide Auto Transport Services for the ALL Areas of Louisiana including: