Baton Rouge Vehicle Transport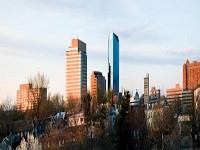 Come for Mardi Gras. Come for an LSU football game. Come for the finest in Cajun cooking. No matter why you're coming to Baton Rouge, when it comes to moving cars here, one company stands out – Nationwide Auto Transport, the affordable, dependable, easy way to ship cars to Baton Rouge (or any place else in the continental United States).
Moving Cars the Smart Way
Before you decide on a vehicle transport company, see why smart money is on the professionals at Nationwide Auto Transport. When you get your FREE PRICE QUOTE, you may be surprised at just how affordable a top-quality car shipping service can be. We stack up well against any of our would-be competitors, and certainly provide a better value equation that'd come up with driving yourself (after all, hotels + gas + food + the time it takes to drive = one expensive road trip.)
Be sure you also see what some very smart people are saying about the best way to ship cars: read our customer reviews. Compare those comments to what you may hear about other companies. Are people talking about terrific customer service? Do they mention courteous drivers? Was delivery on time? And would they work with this same company to ship cars again?
In addition to our glowing reports from satisfied car shipping customers, we also get high marks from the Better Business Bureau.
Ship Cars Door-to-Door
We believe that it's our commitment to total customer satisfaction that keeps people coming back. That includes providing super-convenient, door-to-door service. All you have to do is call. We come to your location, carefully load the vehicle on your choice of an open or closed car carrier, and then deliver it promptly to whatever address you specify (within the continental 48 United States). What could be easier?
The Red Stick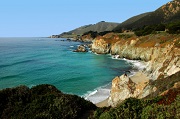 Three hundred years ago a French Explorer saw something that reminded him of a "red stick" at the top of a Mississippi River bluff… and the name stuck: Baton Rouge. Life here is still the unique French-African-Carribean mix that has made Creole and Cajun life so vibrant. Baton Rouge is a lively state capitol where it's never hard to find a "fias do do" (party), enjoy an authentic etouffe (a Creole take on gumbo that may feature crayfish, shrimp or chicken), or discover a local Zydeco band.
For a free RATE QUOTE for vehicle transport to Baton Rouge, count on Nationwide Auto Transport.
Providing Nationwide Auto Transport Services for the ALL Areas of Louisiana including: