Car Transporter in Louisiana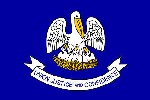 Perhaps you need boat transport so that you can explore the vast swamps of the Atchafalaya Basin. Or are you looking for an auto transport company so that you can have your convertible to tour the gorgeous gardens of the Azalea Trail? Whatever your reason for needing a car transporter in Louisiana, Nationwide Auto Transport is the name to remember.
It's a Boat Transport Company, It's an Auto Transport Company, It's…
…an amazing value no matter what kind of vehicle you need to ship to or from Louisiana. Judge for yourself with a FREE PRICE QUOTE on boat or automobile transport. Compare the rates at Nationwide Auto Transport to the cost or any other vehicle transport company – or to the cost of driving a car or towing a boat yourself (you may be surprised at how those bills for motels, food and gas add up).
You'll quickly see what a great value we are – especially when you see what our customers say. We get consistently good reviews, terrific repeat business AND we enjoy a top rating from the Better Business Bureau. What more could you ask for, except perhaps...
A Door-to-Door Car Transporter
That's right, we are so committed to ensuring complete customer satisfaction that we provide door-to-door pick up and delivery. Simply tell us where to come for your boat or car, and we'll take care of the rest. We'll even give you choose between an open vehicle carrier, to maximize savings, or an enclosed transport, to provide the utmost in protection.
Louisiana Lets the Good Times Roll

A history of French, Spanish and African influences have given The Bayou State incredible diversity and unmistakable spice. Here you can enjoy the unique rhythms of Zydeco music and the fantastic flavors of Cajun cooking. Swing to Dixieland Jazz or take a leisurely tour of grand old plantations. From Shreveport to Baton Rouge (and of course, New Orleans), Louisiana truly lives by the motto "laissez les bon temps rouler," let the good times roll!
Get yourself rolling toward Louisiana with a RATE QUOTE from the dependable, affordable car transporter, Nationwide Auto Transport.
Providing Nationwide Auto Transport Services for the ALL Areas of Louisiana including: