Car Transporter in Lexington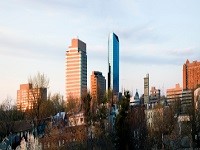 This is indeed the Horse Capital of the World – but you still need a car to get around. When it comes to finding car transportation services to or from Lexington, please remember two things. First, just like horses, not all car transporters have the "breeding" to be champions. And second, the safe bet is the proven winner – and for car shipping, that means Nationwide Auto Transport.
Car Transportation Services are NOT all the Same
Anyone can haul your car across the country. But if you're looking for a better grade of car transporter – one that provides real customer service, top-quality equipment (including enclosed car transports) and affordable rates, then you have to carefully compare your choices.
Which of the car transportation services provides the best value? Find out for yourself – take a look at rate quotes and customer comments. You'll soon discover that Nationwide Auto Transport provides an enviable combination of reasonable rates and a real dedication to complete customer satisfaction.
Do the customers of other companies mention important factors such as courteous service, on-time delivery and cars arriving in excellent condition? And what about service? Nationwide Auto Transport provides the ultimate in easy car transportation with door-to-door delivery, where we load your car on the transport at your location and then promptly deliver it to any address you specify (in the 48 continental United States). Can your car transportation service match all that at our rates?
Enclosed Auto Transport, Open Car Carrier – You Choose
What kind of choices does each car transporter offer? Nationwide Auto Transport knows that your car is one of your most valuable possessions, so we give you a choice of an enclosed auto transport, for maximum protection, or an open car carrier, for maximum economy. It's all part of taking the best care of you and your car throughout the process of car transport.
Get a Taste of Lexington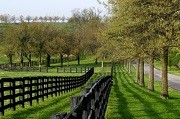 Come to Lexington and, if you look deep enough, you'll discover it's no coincidence that the horses are faster, the bourbon more delicious and the grass distinctively bluer. This a cultured and charismatic place, rich in history, and as strong in culture as it is in sports, from equine competitions to University of Kentucky Wildcat ball. From the revitalized downtown, with its boutiques and bistros, to the elegant, white-fenced farms of the surrounding horse country, Lexington is a treasure – one that can best be appreciated by car. So make certain your car is on hand in Lexington when you want it – get a FREE CAR TRANSPORTION QUOTE from Nationwide Auto Transport and get going today!
Providing Nationwide Auto Transport Services for the ALL Areas of Kentucky including: