Vehicle Transport – Bowling Green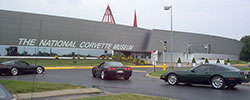 For car enthusiasts, Bowling Green, Kentucky is very special place. Since 1981, the General Motors Assemble Plant here has manufactured every Chevrolet Corvette. It is the home of the National Corvette Museum and the host of the National Corvette Homecoming. If you love sports cars, Bowling Green is a must-see site. You can even tour the Corvette Assembly Plant. And if you need to move a car in or out of Bowling Green, Nationwide Auto Transport is your best resource for car transportation.
Hot Rod Heaven Car Transportation
With so many valuable Corvettes in one place, Bowling Green is one of Nationwide Auto Transport's most popular locations. Whether you shipping a car out or moving to this Corvette heaven, you'll get great customer service at a most reasonable price with Nationwide Auto Transport. See how much you can save with a free car transportation quote. Remember that when you ship with Nationwide, you'll save time, expense and trouble because your car transportation will be handled for you. Just think how much you'll save in gas, plus you'll save travel time, lodging and food on the road. Shipping with Nationwide saves dollars and makes a lot of sense.
If you have a vehicle in cherry condition, keep it that way with our enclosed car transportation. With this premium service, you car will be transported safe from the elements in a completely enclosed trailer. It's the perfect way to transport your Corvette or any classic car. Whatever your car transport requirements, you'll find Nationwide Auto Transport ready to provide the highest quality service for the least cost. Read our testimonials to see how much we care.
Automatic Car Transportation (Even for Standard Transmissions)
At Nationwide Auto Transport, we take the worry out of transporting your prized possession. In fact, we make it automatic. Simply tell us where to pickup and drop off your vehicle, and we'll be there fast. Our professional auto movers will carefully load your vehicle, make the move and delivery your car to the destination of your choice – when and where you want. With Nationwide Auto Transport, car transportation in and out of Corvette City is just that easy.
Car Transportation To or From Bowling Green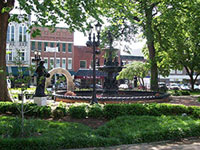 There are many attractions that draw people to Bowling Green: the nearby Mammoth Caves, the shops and sites of Fountain Square Park, the sweet sounds of Bowling Green Western Symphony Orchestra. But if the sound of roaring sports cars is music to your ears, you'll want to find out more about Nationwide Auto Transport. For a free vehicle transport quote, try our live web app. You'll discover why sports car enthusiasts and car owners across the nation rely on Nationwide Auto Transport.
Providing Nationwide Auto Transport Services for the ALL Areas of Kentucky including: