Auto Shipping in Wichita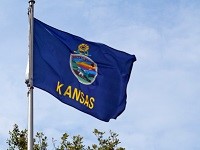 Wichita may be most famous for the airborne transportation made by companies such as Boeing, Bombadier Learjet, Cessna and many other aviation leaders – but you still need a car to get around town. So, when you're looking for auto shippers to move a car to Wichita, or a car shipping company that can affordably move your vehicle from this great city of the Great Plains to anywhere else in the continental U.S., look to the affordable, dependable, professional option: Nationwide Auto Transport.
How hard can it be to ship a car, right? What you should really ask is "How hard will the auto shipping experience be for me?" Or to put it another way, "Which auto shipper will make it easiest to transport my vehicle?" There are two quick ways to answer that question:
Check out on the BBB rating for any car shipping company you consider
Save Money with Auto Shipping
Once you've got your free auto transport quote, don't just compare to the rates at other car shipping companies. Compare our cost to what you'd spend to drive the car yourself. How much would you lay out for gas, hotels, meals, and tolls? Once you look at the total cost it's easy to see why so many people go with Nationwide Auto Transport.
Complete Satisfaction in Car Shipping

You'll also want to compare customer reviews. Does the car shipping company have a good on-time delivery record? Are their drivers courteous? Are the prices fair – and are there any hidden fees? Are they really committed to complete customer satisfaction in auto shipping?
Finally, do they provide door-to-door service? Perhaps more than any other, this last consideration separates the "really great" auto shippers from the ones that are just "good enough." At Nationwide, we pride ourselves on our super-simple, door-to-door delivery. We come directly to you, carefully load the car on the auto shipper and deliver it promptly to the specified location.
Wichita – From Cowtown to High-Flying Boomtown
A visit to Wichita can seem like a visit to many times and places. Drop in at the Old Cowtown Museum to get a taste of the Old West. Tour the Kansas Aviation Museum and find out about innovations in flight, from early airplanes to modern aeronautics. Or just "go for the goofy" at the slightly eccentric Museum of Ancient Treasures, a unique repository of such finds as a shrunken head and a baseball signed by DiMaggio.
Wichita can be wonderful – and there's no more wonderful way to ship you car there than with Nationwide Auto Transport. See just how affordable it can be – get your free auto shipping quote, call 800-689-6498.
Providing Nationwide Auto Transport Services for the ALL Areas of Kansas including: