Vehicle Shipping for Topeka Residents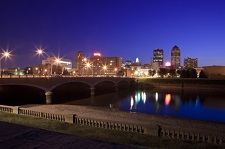 Arranging car and motorcycle shipping for the capital of Kansas can be as easy as one, two, three. One, get a FREE ONLINE Car Shipping Quote from the experts at Nationwide Auto Transport. Two, compare that surprisingly affordable price to the rates at any other vehicle shipping company. Three, read and compare customer reviews.
Car Shipping PLUS Motorcycle Shipping
Besides the great price, the first thing you notice about Nationwide Auto Transport is our flexibility and commitment to personalized service. Do you need to transport a car? Are you looking for motorcycle shipping in an enclosed carrier? Do you want to ship a boat or other vehicle? Whatever your vehicle shipping needs, Nationwide is here to help.
Save Money – Compare Car Shipping Quotes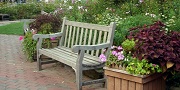 We're also here to make sure you get the best value possible for your vehicle-shipping dollar. Our online quote feature allows you to know the cost of shipping, and compare it to similar companies. Of course, not all vehicle shipping companies are the same.
At Nationwide Auto Transport, we pride ourselves on providing the utmost in customer satisfaction. That includes providing courteous drivers, prompt delivery, your choice of enclosed or open car carriers, and the ultimate convenience, door-to-door service. It's car shipping the way it should be; just ask any of our satisfied customers.
Whether you need to ship the family car to Topeka, or move that speedboat to its new buyer out of state, Nationwide can save you time, trouble and, yes, money.
Topeka is Tops
Topeka may indeed mean "A good place to grow potatoes", but we you won't want to be a couch potato in this vibrant state capital. Take in art shows, theatre productions or, for something a little wilder, visit the Topeka Zoological Park. You can step into living history at Old Prairie town, or let your imagination take off for the blue yonder at the Combat Air Museum. Topeka truly is tops for family fun and more.
For your best value in vehicle shipping for Topeka, count on Nationwide Auto Transport. Your free car shipping quote is available now. Give Nationwide Auto Transport a call at 800-689-6498.
Providing Nationwide Auto Transport Services for the ALL Areas of Kansas including: