Kansas City Car Transport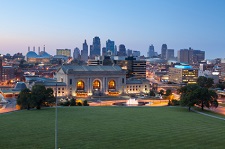 Kansas City is famous for its jazz. But if you're looking to transport a car or boat to or from this town, you may want a little less improvisation and a little more organization. Thankfully, there's an auto transport company that's as buttoned-up as they get: Nationwide Auto Transport.
Not Just Auto Transport – Boat Transport, Too
Thanks to the abundance of lakes around Kansas City, the wheat isn't all that waves around here. We can affordably transport your boat, car, or motorcycle – whatever vehicle you need to move. And we make it easy, starting right here with a free online car transport quote or call, 800-689-6498.
Whether you compare our rates to other auto transport companies, or to the cost of driving yourself, you'll quickly see why the smart money goes with Nationwide Auto Transport.
And don't forget to compare on service, too, by reading customer reviews. Does a company deliver promptly? Are the drivers courteous? Do they know how to handle all types of vehicle transport – including cars, boats and motorcycles? Do you get a choice between enclosed auto transports and open auto transporters? Do customers believe they received the best value for their auto transport dollar?
Read our customer reviews and you'll soon realize that at Nationwide Auto Transport we build our business by focusing on complete customer satisfaction.
Our emphasis on total customer satisfaction is why we offer the easiest method anywhere for transporting cars: door-to-door delivery. There's no need to bring your vehicle to us because we come directly to you, load your car or boat on the auto transporter and deliver it exactly where you tell us. For car or boat transport it just doesn't get any easier than this.
Kansas City, and All That Jazz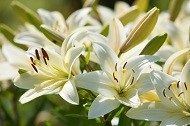 Charlie Parker first blew the sax heard round the world right from Kansas City, as a teenager. You can still hear both legends and up-and-comers in jazz joints all across town. You can also enjoy the world-famous BBQ ribs, or indulge in the more refined side of Kansas City culture, with live theater, ballet and art galleries galore.
For affordable, dependable auto transport to or from Kansas City, count on Nationwide Auto Transport. Get your FREE Car Transport Quote right here.
Providing Nationwide Auto Transport Services for the ALL Areas of Kansas including: