Cedar Rapids Car Transport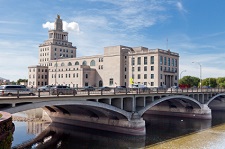 If you need to move a car to Cedar Rapids, Iowa, just head for the intersection of high corn and high tech. This long-time leader of agribusiness is now attracting technology-based businesses, too. Of course, even if your car runs on high-tech, corn-based ethanol, you're still going to spend a pretty penny driving yourself here. Why not let the cream of the car transport companies ship your car for you? Just contact Nationwide Auto Transport, your car transport experts for Cedar Rapids (and everywhere else).
Car Transport Companies are NOT all the Same
Before you select a car transport company to move your vehicle to Cedar Rapids, take time to compare on the two most critical factors: total cost and total customer satisfaction.
Car Shipping Quotes Say it All
To check out costs, simply click on Nationwide Auto Transport's FREE RATE QUOTES feature. We're confident that our price will meet or beat any company's online quote for vehicle shipping.
When you're looking at comparative car transport quotes, be sure to factor in the total value. That is, what do you get for what you pay? Do you get courteous service? On-time delivery? A choice of enclosed or open car carriers? Careful handling of you vehicle? As you'll see when you read the quotes from our car-shipping customers, you get all that and more when you go with Nationwide Auto Transport.
Car Transport Simplified
Customers in Cedar Rapids and all across the country keep coming back to Nationwide because we keep going straight to them. With our door-to-door service, all you have to do is call. We do everything else, carefully loading your vehicle on our carrier at your location, and then delivering it promptly (and in excellent condition) to any address in the continental U.S. There's no hassle. No worry. No time wasted. This is car transport at its absolute best.
The Cedar Rapids Scene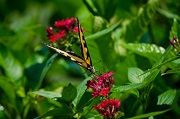 What do the actor Elijah Wood (Lord of the Rings) and the painter Grant Wood (American Gothic) have in common? They've both lived in Cedar Rapids. Iowa's second-largest city is second to none when it comes to quality of life – in fact, it received the highest rating possible from Expansion magazine. It offers sports, both amateur and professional, culture, from museums to music to art, and ample business, educational and recreational opportunities.
When you need car transport to or from Cedar Rapids, be sure to call on the car shipping experts at Nationwide Auto Transport. Get your COMPLIMENTARY PRICE QUOTE now.
Providing Nationwide Auto Transport Services for the ALL Areas of Iowa including: