Car Shipping Services in Indianapolis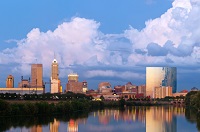 When you say "cars" and "Indy," you typically imagine high-powered racers rocketing around the world's most famous oval. But when you need car shipping services in Indianapolis – including classic car transport – it's not so much the "speedway" as "the affordable, dependable, easy way" you want – and that means Nationwide Auto Transport.
Car Carriers Compared
We pride ourselves delivering complete customer satisfaction in car shipping. Experience shows that achieving that requires a combination of great rates, great choices and sensational service.
Check out our GREAT CAR SHIPPING RATES with a free online quote. We're confident you'll be pleased with the value, whether comparing it to the rates of other car carriers or the expense of driving yourself (those hotel, restaurant and gas bills really add up on a trip).
Then check out quotes from actual auto transport customers. Do you see mention of on-time delivery? Courteous drivers? Meticulous care – and experience with the finest autos, from classic car transport to moving exotic supercars? You'll hear about all that and more when you listen to the satisfied customers of Nationwide Auto Transport.
Finally, be sure that any car shipping service you're considering in Indianapolis (or anywhere else in the U.S.) has an excellent rating with the Better Business Bureau.
The Real Test of an Auto Shipper – Classic Car Transport
You may think that pretty much anybody can haul the old family sedan across country – but before you trust one of your most valuable possessions to just any car shipping service, find out if they pass the ultimate test: classic car transport. After all, whether you want to ship a super-muscular 1970 'Hemi Cuda or a classic, classy Jaguar XKE, you want to be absolutely certain that a car shipper has the equipment, the professionalism and the reputation required to car for one-of-a-kind cars.
Nationwide provides enclosed car carriers for the utmost in protection during classic car transport. We feature door-to-door service, coming directly to your location, loading the car on under your watchful gaze, and delivering your favorite auto promptly to whatever address you specify (within the 48 continental United States).
From classic car transport in enclosed car carriers to economy of open car transports, there's just on better way to go than Nationwide Auto Transport.
Indy – A Name for Adventure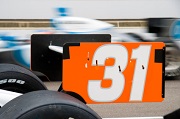 It's not accident that one of the movie's most famous action heroes is nicknamed "Indy." After all, this city is host to the most famous and exciting auto race in America – and racing is just the beginning. Kid's can get in the action at the world's largest children's museum; sports fans can watch the Colts go after another Super Bowl win or visit the NCAA Hall of Champions; and art lovers can visit one of America's Top Ten art museums.
Whether you need to move the family van or find classic car transport for that restored MG you bought online, Nationwide Auto Transport is the way to go. Get your FREE QUOTE for enclosed car carriers or an open vehicle transport right now!
Providing Nationwide Auto Transport Services for the ALL Areas of Indiana including: