Gary Auto Transport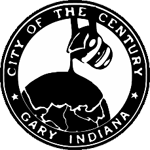 Gary was founded as the home of U.S. Steel and it fortunes have risen and fallen with the steel industry. But today Gary is a town on the rebound. In 2008, Gary was voted 39th on Forbes Top 100 Best Cities for Jobs list. Despite its gritty industrial reputation, Gary has its attractive features such as the prairie style and art deco homes of the Ambridge Mann neighborhood, several Frank Lloyd Wright-designed buildings in downtown Gary and of course, the lakefront to the north along Lake Michigan.
Steel City Auto Movers
Whether you're moving to Gary or from Gary to virtually anywhere in the U.S., Nationwide Auto Transport can provide superior auto transport service at a terrific price. See how much you can save with a FREE auto transport quote. Remember that using Nationwide will save you money on your car move because you'll save on gas, food along the road, even hotel stays, if you have a long distance to move.
No matter what type of vehicle you're moving in or out of Gary, Nationwide Auto Transport has a national reputation you can rely on. Check out our customer reviews and see how smooth auto transport can be. We offer four services to cover every need: Open Vehicle Transport for basic service, Enclose Vehicle Transport to protect your car in an enclosed trailer, Express Auto Transport for fast delivery and Specialty Transport for trucks, heavy equipment, boats and motorcycles.
Hoosier Car Movers
Who moves your car matters! You want to go with the pros with plenty of experience: Nationwide Auto Transport. We've thought of everything you need to know about car movers and compiled it in our Car Shipping Planning Guide. This online resource covers vehicle inspection, insurance and all the important details of planning your move. Then get a FREE auto transport quote online. When you book with us, we'll be there fast to make the process so smooth, it's practically automatic.
Car Movers to Gary and Beyond
Gary is a city at the crossroads, literally. Three interstates run through this city so you need to know your way around. And no one knows their way around car moving like Nationwide Auto Transport. So when you visit Gary, visit the Gary Aquatorium, try your luck at the casinos on Lake Michigan or dig into a Steel City Cheesesteak. But if you need your car moved, go with best. Nationwide Auto Transport.
Providing Nationwide Auto Transport Services for the ALL Areas of Indiana including: