Fort Wayne Car Transport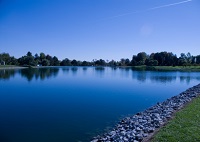 Yes, it's quite a bit easier getting to Fort Wayne these days than when General Wayne built the original fortress here in 1794. But if need to move a car or motorcycle to Indiana's second largest city, there's still a much easier way than driving it yourself. For the finest in automobile or motorcycle shipping, let the professionals at Nationwide Auto Transport ship your car to Fort Wayne for you.
The Smart Move: Ship Your Car To Fort Wayne
Some people still think that the best way to move a car is to either a) drive it themselves or b) hire the cheapest car shipper they can find. But they're forgetting choice c): saving money, time and trouble with Nationwide Auto Transport.
We're confident you'll save money, whether you compare our affordable car shipping rates with the cost of driving yourself (all those gas, hotel and food bills) or the expense of using any other reputable car or motorcycle shipping company. See for yourself with a FREE QUOTE on car shipping.
We also know you'll save time. Our super door-to-door service makes the whole process as easy and convenient for you as possible – you don't even bring the car to us, we come right to you, and then deliver your car or motorcycle to virtually any address in the continental U.S.
You'll definitely save yourself a lot of trouble. Courteous, reliable professionals will be handling your vehicle – people who know how to respect your time and your vehicle, whether it's your average sedan or your prized motorcycle.
See what our many satisfied customers have to say about car transport with Nationwide.
A+ Motocyle Shipping, Auto Shipping… Whatever You Need
Our commitment to complete customer satisfaction in vehicle transport means we're equipped to move almost any vehicle, any way you want to. That includes motorcycle shipping, classic car transport, boat shipping – and on your choice of enclosed transports, for superior protection, or open car carriers, for the best economy.
With our combination of excellent rates and super service, it's no wonder we have an A+ Rating with the Better Business Bureau.
Fort Wayne Branches Out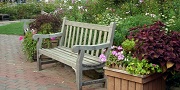 Indiana's second-largest city has many nicknames, including "Tree City USA" – apt not only because the real Johnny Appleseed is buried here but also because of all the lush greenery. In addition, Fort Wayne has been called one of The Best Golf Towns in America, The City of Churches, and an All-American City (an official designation bestowed 3 times). Whether you plan to call it home, or just need to ship a car here, Nationwide Auto Transport can handle all your vehicle transport needs, from classic cars to motorcycle shipping. Get your FREE QUOTE now!
Providing Nationwide Auto Transport Services for the ALL Areas of Indiana including: