Indiana Auto Transport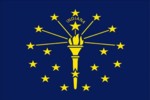 From the roar of the Indianapolis 500 to the peacefulness of an authentic Amish community, it's hard to beat Indiana for variety. And whether you need enclosed auto shipping or any other type of vehicle moving, it's hard to beat Nationwide Auto Transport when it comes to finding an affordable, high-quality car carrier for the Hoosier State.
Tips on Comparing Car Carriers
Here are three key factors to consider when selecting an auto transport service for Indiana (or anywhere else):
Are their auto transport rates affordable?
Check out our FREE ONLINE QUOTE.

Is this a car carrier known for its customer service?
See what our satisfied customers say about Nationwide Auto Transport.

Do you get a choice in car transporters – can you choose enclosed
auto shipping or open car transports?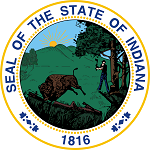 No matter what kind of vehicle transport you need – from a classic car to a family sedan or even that new bass boat you bought online – we're sure you'll agree that Nationwide is one of the best values anywhere. Compare our costs to those of any Indiana auto transport companies, or even to the cost of driving the car yourself. Compare us on customer satisfaction and exceptional service, including our easy-as-can-be, door-to-door delivery. See who let's you choose the ultimate protection of enclosed auto shipping or the maximum economy of open car carriers.
Once you've made your own comparisons it'll be easy to see why Relible Auto Transport has earned an A+ Rating from the Better Business Bureau.
There's So Much In IN: Indiana
Do you like wide, wide beaches with high sand dunes? Championship sports, from football to basketball, college to pro? Historic villages and rolling wine country? City life or endless farmlands? Indiana is home to it all – and home to an amazing array of celebrities from James Dean to David Letterman. Come to visit or come to stay – and when you need to bring your car, send it the easy way, with Nationwide Auto Transport.
Get your car to Indiana the easy way, with Nationwide Auto Transport. It only takes a moment to get your FREE QUOTE.
Providing Nationwide Auto Transport Services for the ALL Areas of Indiana including: