Illinois Car Transporter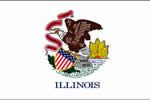 Illinois is called "The Land of Lincoln". It could just as well be called the land of Lincolns, Chevy's, Hondas... after all, its biggest city, Chicago, is one of the top 10 cities for traffic jams. It also stretches from Lake Michigan to the Mississippi, with an incredible variety of cities, towns and farmland on the vast prairie in between. So when it comes to auto relocation in Illinois, you may not want to drive it yourself. Instead, call the car transporter that can save you time, money and trouble – Nationwide Auto Transport.
Car Transport Makes Dollars and Sense
Some people think that the biggest advantage to professional auto relocation is cost savings – and once you get your free auto relocation quote you'll no doubt agree. Nationwide Auto Transport represents a terrific value, especially when compared to the cost of lodging, gas and meals required if you choose to drive your own vehicle. But money isn't all we can help you save – we're the Illinois cartransporter known for saving time and trouble, too. Just ask all of those car transport customers who keep coming back again and again.
Auto Relocation Service that's Door-to-Door, and More
We're dedicated to making car transport simple, affordable and worry-free. The result? The kind of customer satisfaction that most auto relocation companies only dream of. That's because we provide truly personalized attention to every detail, including door-to-door service. All you have to do it tell us exactly where you want your vehicle picked up and dropped off – we handle the rest. With Nationwide Auto Transport, you can be confident that your car will arrive when and where promised, in excellent condition.
Enjoy Illinois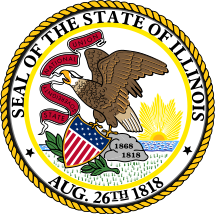 From the awesome Lincoln museum in the State Capitol of Springfield to the top of the Willis Tower (formerly Sears Tower), the tallest building in the U.S., Illinois offers endless opportunities in history, culture, commerce and recreation. It boasts America's "Third Coast," with dramatic Lake Michigan beaches among its 4,300 miles of shoreline. You can explore 1,110 historic sites; hike through half a million acres of state parks; take in a Broadway-bound play or cheer on a big-league team.
With so much to do, you'll want to be sure your car is ready when you are. Get a FREE Auto Relocation Quote from the finest Illinois car transporter and get going!