There's a reason license plates in Idaho say "scenic Idaho" and Twin Falls is one of the more scenic places. Here, you'll find Shoshone Falls with its separated plums of pouring water, Perrine Bridge that spans Snake River Canyon and the Sawtooth National Forest, which encompasses more that 21 million acres of dramatic landscape. With so much to see, why not leave the car hauling to Nationwide Auto Transport?
Car Transportation In The Great Wide Open
Whether you're moving to or from scenic Idaho, Nationwide Auto Transport makes the journey easy for no matter what kind of vehicle you're moving. Check out our customer reviews and see how smooth car transportation can be. We offer four services to cover every need and vehicle: Open Vehicle Transport for basic service, Enclose Vehicle Transport to protect your car in an enclosed trailer, Express Auto Transport for fast delivery and Specialty Transport for trucks, heavy equipment, boats and motorcycles.
Nationwide Auto Transport has moving vehicles down to a system that makes the process easy and affordable. See for yourself with a FREE auto transport quote and see how affordable car transportation can be. With Nationwide Auto Transport, you'll also save all the expenses of moving a car yourself, including gas, meals on the road, even overnight lodging on a long move. Plus, our online Car Shipping Planning Guide gives you all the details to make your move with Nationwide as smooth as possible.
Specialty Transportation Across the Snake River Canyon
There are better ways to move your vehicle than to attempt a jump like Evel Kneivel did with his jet-powered motorcycle over the Snake River Canyon. With our specialty transport service, we can move your truck, heavy equipment, boat or motorcycle safely and securely. To get a free, no obligation specialty moving quote, call our Vehicle Moving Specialists at (800) 689-6498. These experienced pros can answer all questions, put together a quote and arrange for pickup and delivery in one quick phone call. Read our customer reviews and you'll see how worry-free car transportation can be.
The Safe Route in Car Transportation To or From Twin Falls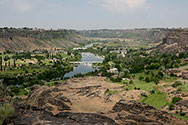 People in Idaho have a spirit of adventure in their souls. It's one of the only places where base-jumping is legal. Adventurers regularly hop from the Perrine Bridge for the thrill of a lifetime. If you'd rather not take any chances with your vehicle, you'll want to trust Nationwide Auto Transport on your next adventure in car transportation. We'll make sure that everything arrives just as you shipped it. Get a FREE auto transport quote today.
Providing Nationwide Auto Transport Services for the ALL Areas of Idaho including: