Car Transport in Boise

Boise, consistently rated as one of America's best places to live, is easy to like. It's located right where the best of Idaho comes together… mountains and desert, farmland and city life, the great outdoors and great cultural attractions. Now, if you need to ship cars to or from Boise, well, that's easy, too. Simply call the affordable, dependable auto transport professionals at Nationwide Auto Transport.
We encourage you to visit some of our competitor's websites and see what others charge to ship cars to Boise. Then give Nationwide Auto Transport a call, 800-689-6498, to get your free quote. You'll soon understand why we're considered such a great value for car transport in Boise. Of course, price is only part of the picture, so you should also see what our many satisfied customers have to say about our exceptional car transport services.
The Easy Way to Ship Cars in Boise
Service, in fact, is the real key to our success. We're committed to making the car transport experience as easy as possible for you. That's why we offer our incomparable door-to-door auto transport service. Simply let us know where to pick up and deliver your car, then we'll take it from there, handling every detail.
Your Choice of Car Carriers
In addition to excellent pricing and unbeatable service, our clients enjoy a choice of transport vehicles. For vehicles that need a little extra pampering – perhaps that prized classic car – you can choose an enclosed car carrier. Or for maximum economy, you can select an open car carrier. Either way you can be sure that we'll deliver your car on time and in excellent condition.
Boise: A Beautiful Lifestyle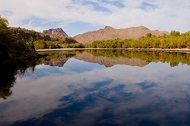 There's so much to enjoy in Boise that you won't want to wait an extra minute to get your car – so click here for your FREE Auto Transport Quote.
Now you're only problem will be deciding what to do first. There are seven distinct neighborhoods in the city, from the rapidly restoring downtown area (the "North End" to locals, who favor its eclectic boutiques and cafes) to the lovely parks and Victorian homes of the East End. Depending which direction you head out of town, you'll find mountains or deserts, forests or farmlands, all with plenty of opportunities for camping, hiking, rafting, skiing… virtually any high energy activity you can enjoy in the great outdoors.
Providing Nationwide Auto Transport Services for the ALL Areas of Idaho including: