Idaho Car Shipping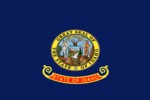 So, you need car shipping to Idaho. Just a reminder: This is the state with natural areas so vast and challenging they bear names like Hells Canyon, Seven Devils Mountains and the River of No Return Wilderness (we didn't even mention the largest sand dunes on the continent). Do you really want to go with just any automobile transport company? Well, not to worry – Nationwide Auto Transport has you covered for car transport in Idaho.

Whether you need to ship a family car to Idaho, or want to transport your favorite automobile from Idaho to virtually any destination in the country, Nationwide is the dependable, affordable automobile transport company of choice. You can find out just how affordable by getting a FREE car transpor quote. Compare that to the cost of driving yourself – the hotels, gas, tolls, food – and you'll quickly see why we're such a terrific value when it comes to car shipping.
But getting a great price is only half the equation – it also takes proven dependability to add up to real customer satisfaction. At Nationwide Auto Transport, we enjoy a high rate of return customers – people who've discovered that car shipping doesn't have to be a hassle.
Nothing's Easier than Door-to-Door Automobile Transport
Simplifying and streamlining the whole car shipping process is a large part of why we've been so successful. Compare more complicated arrangements with our fantastic door-to-door car transport service. All you need to do is tell us where to pick up and drop off your car – we take care of everything else required to get your car safely and quickly to the desired destination.
We also give you a choice in types of car shipping. You can send your automobile on an enclosed automobile transporter, for maximum protection, or economize with a high-quality open automobile transporter. Both options come with our complete commitment to your satisfaction.
The Many Faces of Idaho
Deserts. Mountains. Lakes. Deep forests. Roaring rapids. College towns and cattle ranches. The natural and cultural diversity of Idaho is one of its greatest strengths. One day you can ski a world-class mountain run, and the next visit a "moonscape" where the Apollo astronauts trained. With so much to explore and experience in Idaho, you won't want to miss a minute. Call 800-689-6498 for your free quote on car shipping!