Warner Robins Car Transporter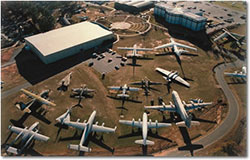 Warner Robins is a town of high fliers, because it's home to the Robins Air Force Base and its Warner Robins Air Logistics Center. Of its 66,000 residents, more than 25,000 work at the base. Warner Robins is known as the International City because the base attracts visitors and residents from around the world. If you are in need of a car transporter in or out of Warner Robins, Nationwide Auto Transport is your best strategic choice.
Car Transport Services
Whether you're shipping your car to Warner Robins or need to transport it to virtually any city in the U.S., Nationwide Auto Transport provides great car transport services at a budget-friendly price. See for yourself how much you can save with a free vehicle transport quote. When you think of all the expense of moving your car (the hours spent driving, the high cost of gasoline and food and lodging along the road) Nationwide Auto Transport provides a great way to save money as well as relieve the stress of moving.
People in Warner Robins love their vehicles – from cars to jets. If you have value your vehicle, you may want to consider enclosed car transport services to provide the ultimate protection on your move. That's why customers across America rely on Nationwide Auto Transport for the care and customer service that your special vehicle deserves. Just read the testimonials from our satisfied customers.
Put Car Transport Service on Auto-Pilot
Make your next move your best move with Nationwide Auto Transport. Nationwide can make the whole process automatic. You tell us where to pickup and dropoff and we'll take it from there. Our professional auto movers will come to you, carefully load your car on your chosen transport and deliver your vehicle to its specified destination, whenever and wherever you say. It's that easy.
EDIMGIAFAD
The official motto of Warner Robins is Every Day In Middle Georgia Is Armed Forces Appreciation Day (EDIMGIAFAD). At Nationwide, we want to show our appreciation by offering our best service at the most affordable price to our soldiers and all the citizens who make Warner Robins the home of the brave. So if you're going to Warner Robins, visit the Museum of Aviation, visit the baseball field where Tee-Ball was invented or stop in at the Catfish House for some good Southern cooking. And when you need Car Transport Services to or from the International City, try Nationwide Auto Transport.
Providing Nationwide Auto Transport Services for the ALL Areas of Georgia including: