Atlanta Car Shipping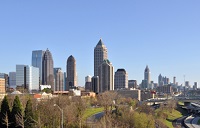 If you need car relocation to Atlanta, and especially if you're considering driving that car yourself instead of checking out professional car transporters, please keep one number in mind: five million. That's the population of metro Atlanta – five million people who will be competing for road space. So do you really want to drive that car yourself when Nationwide Auto Transport gives you such an affordable option for Atlanta car shipping?
Compare Car Transporters
We encourage you to compare us to any other auto relocation service for Atlanta – and you can start by comparing costs. As our FREE CAR SHIPPING QUOTE will show you, top-quality, professional auto movers aren't all expensive. Our reasonable rates also stack up well against the cost of driving that car yourself (you'd be surprised how quickly those gas, restaurant and hotel bills add up on the road).
Ideally, your comparison of car shipping companies will also include a look at customer reviews. Do a car transporter's customers talk about polite drivers? Careful handling of cars? A choice of open or enclosed car carriers? Personalized attention? On-time delivery? Our customers talk about all that and more – which is why so many of them keep coming back time and again for all of their car shipping needs.
Auto Relocation that's Virtually Automatic
Our customers also keep coming back because we make the whole car shipping process so darn easy. We even provide door-to-door service where we come to your location, load the vehicle on the car transporter, and then promptly deliver it to almost any address in the continental U.S. It's all designed to save you time, trouble and money when you need auto relocation.
Atlanta, Capital of the South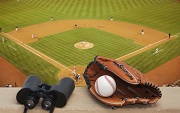 Yes, Atlanta is the capital city of the State of Georgia, but it's also the commercial and cultural capital of the entire southeastern United States, with a unique personality that's a little Southern Belle and a whole lot of cosmopolitan chic. You can catch the Atlanta Braves or the Atlanta Ballet; get your thrills at Six Flags or hang with the hipsters at Little Five Points; visit a Kangaroo conservation park or take in the "human zoo" at the always-interesting Underground Atlanta. It's all waiting for you, so get your car and get going! Request your INSTANT ONLINE QUOTE for Atlanta car shipping.
Providing Nationwide Auto Transport Services for the ALL Areas of Georgia including: