Tampa Vehicle Transport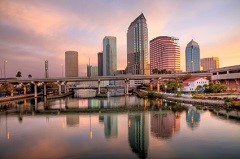 Many people relocate to the Southeast every year. Most are coming for the temperate climate. Some make it their permanent residence and others are simply seasonal residents, called snowbirds. Moving can be a hassle whether it is seasonal or permanent. Moving to a city, such as Tampa, that you are unfamiliar with can be especially complicated. Dealing with the traffic and congestion in an unfamiliar area can make for a stressful situation. Nationwide Auto Transport is an expert at vehicle moving in Tampa, FL. Whether you are moving within the city limits of Tampa or to the greater Tampa Bay Area, which would include St. Petersburg and Clearwater, we've got you covered. Let us help take the stress out of the situation. Our drivers know the streets of Tampa Bay Area and are able to safely delivery your vehicle to you new home.
Auto Transport Made Easy
Although moving can be complicated, moving your vehicle can be easy. Nationwide Auto Transport knows what it takes to move your vehicle across the state or across the country in a timely fashion. We pride ourselves on providing car transport services that are fast, safe, and reliable while maintaining affordable auto shipping prices. Simply fill out our free online auto shipping quote and see for yourself. Place your order with Nationwide Auto Transport, and we take care of the rest. Your vehicle will be loaded at your door within a timely fashion (1-3days, depending on route). Once loaded, your vehicle has the same truck, trailer, and driven for the entire journey. There are no terminals and no switching of trucks. After your vehicle has been delivered, the journey is over. Nationwide Auto Transport strives very hard to make sure every customer is happy with the vehicle transport service they have received.
About Tampa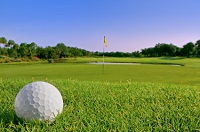 The city of Tampa is on the west coast of Florida and has a population of approximately 2.7 million in the greater Tampa Bay Area. The Tampa Bay Area includes the cities of St. Petersburg and Clearwater. A 2004 survey named Tampa as one of the top cities for 20-somethings to reside. Tampa enjoys a humid subtropical climate with frequent thunderstorms and mostly warm weather. The city is home to several attractions including: Adventure Island, Lowry Park Zoo, Florida Aquarium, and Busch Gardens Tampa Bay. No matter what your interest, Tampa Bay is a great place to visit and an even better place to live.
Providing Nationwide Auto Transport Services for the ALL Areas of Florida including: