Orlando Auto Shipping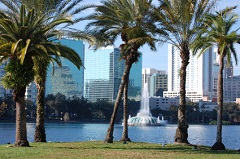 Orlando was incorporated and became a city in 1885. It was a major citrus growing region, but today, Orlando is most noticeable known for being the home to the famous amusement park, Walt Disney World. Orlando is fifth largest city in Florida with a metropolitan population of just over 2 million. It can be a major undertaking to move to a new city no matter what the size. The transportation institute says on average an Orlando resident spends 54 hours waiting in traffic annually. Nationwide Auto Transport understands your concerns and can help take the hassle out of moving your car from place to place. Don't feel alone; with Nationwide you have someone taking the worries off your shoulders. There are thousands of people moving around the Orlando metropolitan area every year and many of them chose Nationwide Auto Transport for their vehicle shipping needs.
About Orlando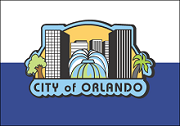 Orlando is a great place to live and work. It is a good sized city with the feel of a small community. Orlando is close enough to Cape Canaveral Air Force Station, Kennedy Space Center, and Patrick Air Force Base to allow residents to commute to work. Orlando is home to Walt Disney World, Orlando International Airport, and McCoy Air Force Base. Orlando is often the target of hurricane strikes. In 2004, Orlando was targeted by 3 separate hurricanes causing widespread damage. Although it is a beautiful place to live, Orlando has its drawbacks just like anywhere else. Floridians are an especially resilient population. Before the hurricanes had cleared the state borders, Orlando residents were already up and rebuilding.
Affordable Car Transport Rates
Nationwide Auto Transport is the consumer's choice when it comes to choosing an auto shipping company. We have your best interest in mind whether you are moving to Orlando or Los Angeles. Some car transport companies claim to have affordable rates, but tack on hidden fees and charges. They will charge you extra for insurance, extra for door-to-door service, and extra for timely transport. Unlike most auto shippers, Nationwide Auto Transport includes all these amenities in our all inclusive free auto shipping quotes. When you get a quote from us, you can bank on it being accurate and all-inclusive. There are no hidden fees or back end charges. Simply fill out the easy online car transport quote or give us a call. The price you get is all-in. No extra. No exceptions. You get straight forward auto shipping rates the first time. Nationwide Auto Transport offers competitive rates and unmatched customer service. An Auto Shipping Specialist is waiting for your call, 800-689-6498.
Providing Nationwide Auto Transport Services for the ALL Areas of Florida including: