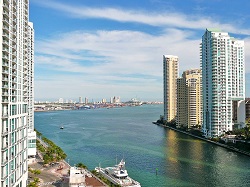 Fabulous Five-Star Hotels. Sun and sand. Beautiful people from around the world. Miami is a great place to relax – if you're not driving. After all, Miami is one of the most densely populated cities in the world… and that's before you add in the 12 million tourists who visit each and every year! Oh, don't get us wrong. It's a terrific, world-class place to live, but if you're just moving there and aren't familiar with the roads and traffic, make it easier on yourself and go with the auto transport company that's rated Five Stars by customers just like you.
Relax – Let the Vehicle Transport Experts Take Over
There are a million details to worry about when you're making a big move – but you car doesn't have to be one of them. Why drive it all the way to your new home when you could save money and time by letting Nationwide Auto Transport, the experts in vehicle transport, handle everything for you? You'll save on gas, save on maintenance, save on hotels, save on meals – and save on headaches.
It simply makes sense to ship with us. We've become leaders in vehicle transport by making customer satisfaction our first priority. That means you can be confident your car will be picked up on time. You'll know that its' being taken care of en route. You can plan on receiving it at your new home in Miami at the date and time promised, and in excellent condition. We take pride in our reputation as top-rated car transporters, and in the praise we get from repeat customers. From a free online vehicle transport quote to shipping your car on time, Nationwide Auto Transport truly delivers on customer satisfaction.
Dependable Miami Car Transporter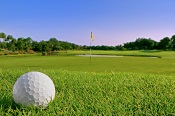 Nationwide Auto Transport recognizes your time is very important – and that you're stretched to the limit when you're planning for a move. That's why we created our door-to-door service. It's exactly as easy as it sounds: we come to whatever location you specify, load your car safely securely and then transport it to whatever location you want. When you work with the car transport professionals at Nationwide Auto Transport it's just that simple.
About Miami
From the skyscrapers of its bustling downtown to the pastel-colored, art deco treasures of South Beach, Miami offers a dazzling diversity of opportunities in business and pleasure. Enjoy authentic Cuban cuisine in Little Havana, mingle with European tourists at an international art fair, or take in a Broadway show. It's all right here in the warm, year-round sunshine of Miami, Florida.
Providing Nationwide Auto Transport Services for the ALL Areas of Florida including: