Jacksonville Vehicle Shipping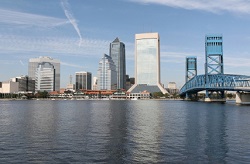 Just how long will it take to ship your car to Jacksonville? Well, that depends on just where in Jacksonville you want to go – after all, it has the largest land area of any city in the continental U.S.! But it's worth the trip. This port city boasts a maritime museum, zoological gardens, its own symphony orchestra and, of course "JAX Beach," 17 miles of fabulous sun, sand and waves. If you need car transport to anywhere within these fun 840 square miles, let the vehicle experts show you just how easy it can be.
Relax – Let the Car Shipping Experts Take Over
There are a million details to worry about when you're making a big move – but you car doesn't have to be one of them. Why drive it all the way to your new home when you could save money and time by letting Nationwide Auto Transport, the experts in vehicle shipping, handle everything for you? You'll save on gas, save on maintenance, save on hotels, save on meals – and save on headaches. If you want to move smart, start here. Our FREE online car shipping quote will get you on your way to a no-worries experience. You can be confident your car will be picked up on time. You'll know that it's being taken care along the way. You can plan on receiving it at your new home in Jacksonville at the date and time promised, and in excellent condition. That's why we enjoy such an exceptional level of customer satisfaction, and why we enjoy so many repeat customers.
Dependable Car Transport to Jacksonville
Nationwide Auto Transport respects your time – and we know that you're stretched to the limit when you're planning for a move. That's why we created our door-to-door service. We come to whatever location you specify, load your car safely securely and then transport wherever you want. With the auto transport professionals at Nationwide, it's just that simple.
You & Jacksonville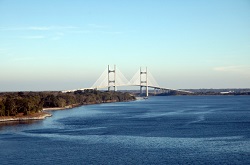 Are you a pro football fan? A wave jockey? A golfer par excellence? Or a mom with a van full of kids looking for a little educational fun? Jacksonville has it all: the NFL Jacksonville Jaguars, a 17 mile long beach, PGA-quality courses and zoos, museums, historical sites and much more, all wrapped in that famous Florida warmth.
You won't want to wait for your car to get there so you can enjoy it all – and with Nationwide Auto Transport, you won't have to wait an extra minute. If you've got a car to transport, let's get moving – start here with a vehilce shipping quote, right now!
Providing Nationwide Auto Transport Services for the ALL Areas of Florida including: