Connecticut Auto Transport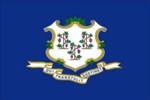 It can take a strong constitution to ship a car to "The Constitution State." While this is America's third-smallest state, it's surrounded by much bigger and busier neighbors. So why drive that car to Connecticut yourself? Why not save yourself time, trouble – and money – by getting some car shipping quotes and sending that vehicle on its way with one of America's finest car shipping companies, Nationwide Auto Transport.
Compare Car Shipping Quotes
One look at our reasonable rates, especially compared to those of our "competition," and you'll quickly see why it makes so much sense to let the pros handle all of your auto transport needs in Connecticut, and all across the country. Even when compared to the cost of driving that car yourself – the gas, tolls, meals and hotel bills that go with a road trip – going with Nationwide is clearly the smart move.
See What Customers Say About Car Shipping Companies
The real authorities on auto transport are, of course, the real customers of car shipping companies. Listen closely to what they say. Do they mention personalized attention? Courteous drivers? Careful handling of cars? A choice of car carriers, open or enclosed? On-time delivery?
You'll find all that and more in our customer reviews. Is it any wonder we get so much repeat business when we get comments like:
"The Jag arrived just fine. Nationwide Auto Transport did a great job." -- Chuck, Glendale, AZ
"Thank you very much for everything. Our car arrived last night. The driver was really, really nice and helpful at both pick up and delivery." -- Tammy, San Antonio, TX
It should come as no surprise, then, that we also get a great rating from the Better Business Bureau.
The Many Sides of Connecticut

Do you prefer quiet country towns or sophisticated cities? Rolling farmland or beautiful coast line? Connecticut's incredible variety has long attracted many notable Americans, from Mark Twain to the endless commuters streaming home from the Big Apple. Come take in a game at Yale. Set sail for a lazy afternoon. Enjoy a charming B&B. Stroll through a local art festival, or view the masters at one of many museums.
For the best value in Connecticut Auto Transport, get a COMPLIMENTARY RATE QUOTE from Nationwide Auto Transport right now!
Providing Nationwide Auto Transport Services for the ALL Areas of Connecticut including: