Car Shipping in Denver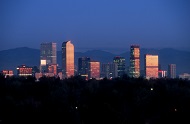 So, you're looking for auto transport service in Denver. Are you moving the family van in? Shipping a classic car out? Whatever your need – and that includes enclosed vehicle shipping for those famously snowy Rocky Mountain winters – there's one company that makes car shipping in Denver as easy as can be: Nationwide Auto Transport.
Compare Our Auto Transport Service on Price
We provide car shipping for the Mile High City that doesn't involve sky high prices. Get your free quote and discover just how affordable it can be to hire a top-notch auto transport service like Nationwide.
Take the Advice of the Car Shipping Experts – Our Customers
Needless to say, getting a low price doesn't necessarily mean you're getting a great deal on vehicle shipping. But how can you be sure you'll also get the personalized service you deserve? It's simple – just listen to the customers who've already been there. Once you have read what our many satisfied customers have to say we're sure you'll agree: no one provides more courteous, prompt, dependable car shipping service in Denver than Nationwide Auto Transport.
Enclosed Vehicle Shipping or Open Auto Transporters– You Choose
As we say, maybe you're moving the family van. Or perhaps you've sold that classic car and need to ship it from Denver clear across the country. Whatever your vehicle, we can provide the appropriate transport, from economical open auto transporters to fully enclosed auto transporters for the ultimate protection in car shipping.
Of course, you may still be thinking "Thanks, but I'll just drive it myself." Before you do that, we encourage you to do the math. After you tally the totals for food, gas, tolls, motels – everything that a road trip entails – you'll quickly realize why Nationwide Auto Transport is your smart move in Denver.
Sports Town, U.S.A.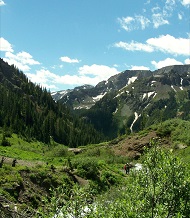 There's more than a "Nugget" of truth that Denver deserves the title "Sports Town, U.S.A." It's not just the pro teams, like the NBA Nuggets or the NFL Broncos. It's the city-wide passion for getting out to play, any sport in any way. Of course, it doesn't hurt to have such beautiful environment, with world-class skiing and hiking nearby, not to mention plenty of sunshine.
If you need to ship a car to Denver, go with the winning team. Get your FREE Car Shipping Quote from Nationwide Auto Transport.
Providing Nationwide Auto Transport Services for the ALL Areas of Colorado including: