Aurora Car Shipping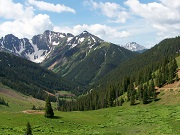 Aurora, Colorado really puts the "ship" in car shipping. After all, this is one place in Colorado where you'll likely to see sailing ships, or at least small sailboats, out on the sparkling blue reservoirs just beyond the Denver airport. And if you're looking for car transport companies for Aurora, via enclosed auto shippers or open auto shippers, you need only look to the car shipping company that truly lives up to its name: Nationwide Auto Transport.
Once you start comparing your options for car transport the differences become clear. First, there's the difference in price. Just get a free car shipping quote, 800-689-6498, from Nationwide Auto Transport and you'll quickly see that quality auto shippers can indeed be affordable.
Secondly, there's the difference in service. Check to see what real customers have to say and you'll soon find out that for prompt, courteous, careful car transport service there's no better choice than Nationwide.
Open or Enclosed Auto Shippers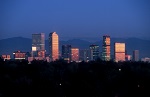 Whether you need to ship the family sedan to Aurora, or move a classic convertible from Colorado's third-largest city to any state in the lower 48, Nationwide provides the personalized service and meticulous care you need and deserve. That includes door-to-door service, and your choice of enclosed auto shippers, for the finest in vehicle protection, or open auto shippers, for the utmost in economy.
Even when presented with an excellent, affordable option for shipping their auto, some people still think they'll come out ahead by driving the car themselves. To all of those economy-minded folks we say, "Please do the math." After all, once you add up the complete cost of a road trip – the gas, meals, tolls, hotel bills and more – the car transport quote you'll get from Nationwide Auto Transport is going to look like a bargain.
Aurora Attractions
Life seems like smooth sailing in Aurora – and it isn't just because of the recreational opportunities on those reservoirs. You can also golf, ski, hike, take in the East End art district, or enjoy an evening of live theater. It's no wonder that Colorado's third-largest city is the first choice of many for an easy-going but fulfilling lifestyle.
Do you need an auto shipper for Aurora? Call Nationwide Auto Transport at 800-689-6498 for a free car shipping quote.
Providing Nationwide Auto Transport Services for the ALL Areas of Colorado including: