Colorado Auto Transport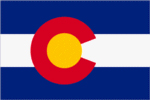 Famous for its beautiful Rocky Mountains, Colorado is literally a peak experience at every turn. It's exciting for skiers, hikers and lovers of the great outdoors – but it can be daunting if you're driving (did we mention there are over 54 mountains taller than 14,000 feet?). Luckily, if you have to move a car to or from Colorado, you don't have to drive it yourself. Just call Nationwide Auto Transport, the professional, affordable, dependable choice for auto transport in Colorado.
Auto Shipping Quotes – You Need Two Kinds
If you're comparison shopping for auto shipping companies, it's wise to get two kinds of quotes. The first is a simply price quote – you can get yours right now, from Nationwide, with our FREE Online Auto Shipping Quote feature. The second kind comes from customers, the people who can really tell you if an auto transport company delivers on its promises.
We hope you'll read what our many satisfied customers have to say. They describe, better than we ever could, the benefits of courteous treatment, prompt delivery and super-simple door-to-door vehicle transport service.
Enclosed Vehicle Transport, Open Auto Transporters– You Choose
We know that you car is valuable, whether it's an Italian supercar or a well-used family van. We also know that Colorado weather can be wonderful or wicked, so we offer you your choice of auto transporters. Whether you select enclosed vehicle transport, for maximum protection from the elements, or an open auto transporter, for the ultimate in economy, you can rest assured that Nationwide will treat your car with the utmost care.
Hire an Auto Transport Company, or Drive it Yourself?
There is only one choice for auto shipping to Colorado that we do NOT encourage you to consider: the drive-it-yourself vehicle transport option. Oh, it may seem more economical at first look. However, once you add up the cost of gas, tolls, meals, hotels – everything that goes into a road trip – you'll soon see how why Nationwide Auto Transport is your smart move to Colorado.
Rocky Mountain High(ways)

Gold mines and gold rush ghost towns. Jet-set ski resorts and simple family campgrounds. Awe-inspiring National Parks and head-spinning pro sports. Devil's Canyon and the Garden of the Gods. Cowboy culture and Native American heritage. Variety is the real beauty of Colorado.
Don't wait a minute longer than you have to, hit those Rocky Mountain highways. Ask for your free auto shipping quote right now, call 800-689-6498!
Providing Nationwide Auto Transport Services for the ALL Areas of Colorado including: