Car Transporter for San Jose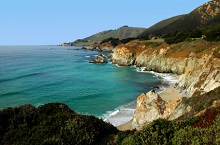 As the old song says, "Do you know the way to San Jose?" But really, do you? With a top-notch car shipping service, you won't have to worry about directions to the "Capital of Silicon Valley". The vibrant downtown is alive with five-star hotels, a pro sports arena, theaters of every description, a world-class convention center plus fine dining and chic bars. Of course, all that excitement comes with a lot of traffic – which you can avoid, with a little professional help.
No-Hassle Car Shipping
Whether you're moving cross-country or just across the state, you've got a million details to worry about – but your car doesn't have to be among them. Don't drive it all the way to your new home – let Nationwide Auto Transport, the expert auto movers, take care of everything for you. You'll end up saving on gas, saving on maintenance, saving on hotels, saving on meals – and saving on hassles, big time.
The complimentary online car shipping quote is your first step to a worry-free experience. We promise to pick up your vehicle, treat it with kid-gloves on the way, and drop it off ON TIME at the appointed destination… we not only promise all that, we actually deliver! Maybe that's why so many of our customers keep coming back.
The Car Transporter with Super Service
At Nationwide Auto Transport we pride ourselves on providing unsurpassed customer satisfaction. The key to our success is our dedicated, car shipping specialists that are here to give you a positive experience. You tell us where and when you want your car picked up and we come to you! We take care of everything from there, delivering your car right on time, right where you want it in San Jose.
San Jose is for you, too!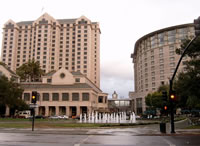 This technology-fueled city has an abundance of very human attractions, both dazzling and down-to-earth. Plaza de Cesar Chavez Park is not only the original plaza of the first Spanish pueblo, it's also home to a wide range of outdoor events, including wonderful music festivals. The HP Pavilion provides exciting NHL action, with the San Jose Sharks. The SoFA district (South of First Street) features galleries, coffeehouses, boutiques and theaters that would seem at home in the most sophisticated international setting. Also, a wealth of museums from children's to performing arts, await your discovery.
What wonderful surprises does San Jose have in store for you? With Nationwide Auto Transport, you won't have to wait an extra minute to find out. If you need a car transporter for San Jose, let's get moving – get your free auto transport quote.
Providing Nationwide Auto Transport Services for the ALL Areas of California including: