San Francisco Auto Shipping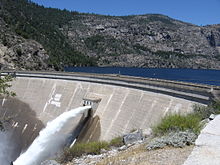 For many, San Francisco symbolizes the heart of creative, free-thinking California. And given the beautiful but challenging hills and winding streets, even vehicle shipping takes some creativity here. So whether you need auto shipping to fashionable Nob Hill or oh-so-comfortable Inner Richmond (and oh, those restaurants!), the foggy reaches of Outer Sunset or the picture-perfect Victorian streets of Pacific Heights, be sure you go with car shipping professionals who know the ins and outs (and ups and downs) of one of America's most intriguing urban centers.
The Vehicle Shipping Company That Saves on Everything
Vehicle shipping can be a mega-headache if you're doing it yourself. You have to pay for gas, pay for hotels, pay for meals on the way (and pay those speeding tickets… we know you). So why drive your own car to your new home when the auto shipping experts at Nationwide Auto Transport can handle all the hassles for you? So to make a truly smart move, try our FREE, NO-OBLIGATION online car shipping quote. It is the first step to a no-sweat auto shipping experience. With Nationwide, you can rest assured that your car will be handled with the utmost care, and delivered in San Francisco on time. It's all part of our commitment to the best in customer service, the big reason why we have so many repeat customers.
A+ San Francisco Car Shipping
When it comes to car shipping service, you can't ask for more than door-to-door, which is exactly what you get from Nationwide Auto Transport. Tell us where and when you want the car picked up and dropped off and then forget about it. We take care of everything, delivering it promptly to San Francisco. We're passionate about quality auto shipping, which is why so many customers keep coming back.
Out and About San Francisco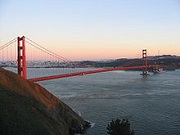 The climate may be consistently mild, but the culture in San Francisco revels in a wildly diverse mix of peoples and lifestyles. Stop in Chinatown for the most perfect pot stickers this side of Shanghai. You can head to the Haight for a taste of counter-culture, from the Beats to lingering echoes of the Summer of Love. Cross the Golden Gate Bridge and head to the well-healed suburbs – or wide-open ranches – of Marin County. Stop in Sausalito on your way back to sit in a café with a breathtaking view across the bay. San Francisco is an American city unlike any other – and you won't want to wait to get started exploring it.
Providing Nationwide Auto Transport Services for the ALL Areas of California including: